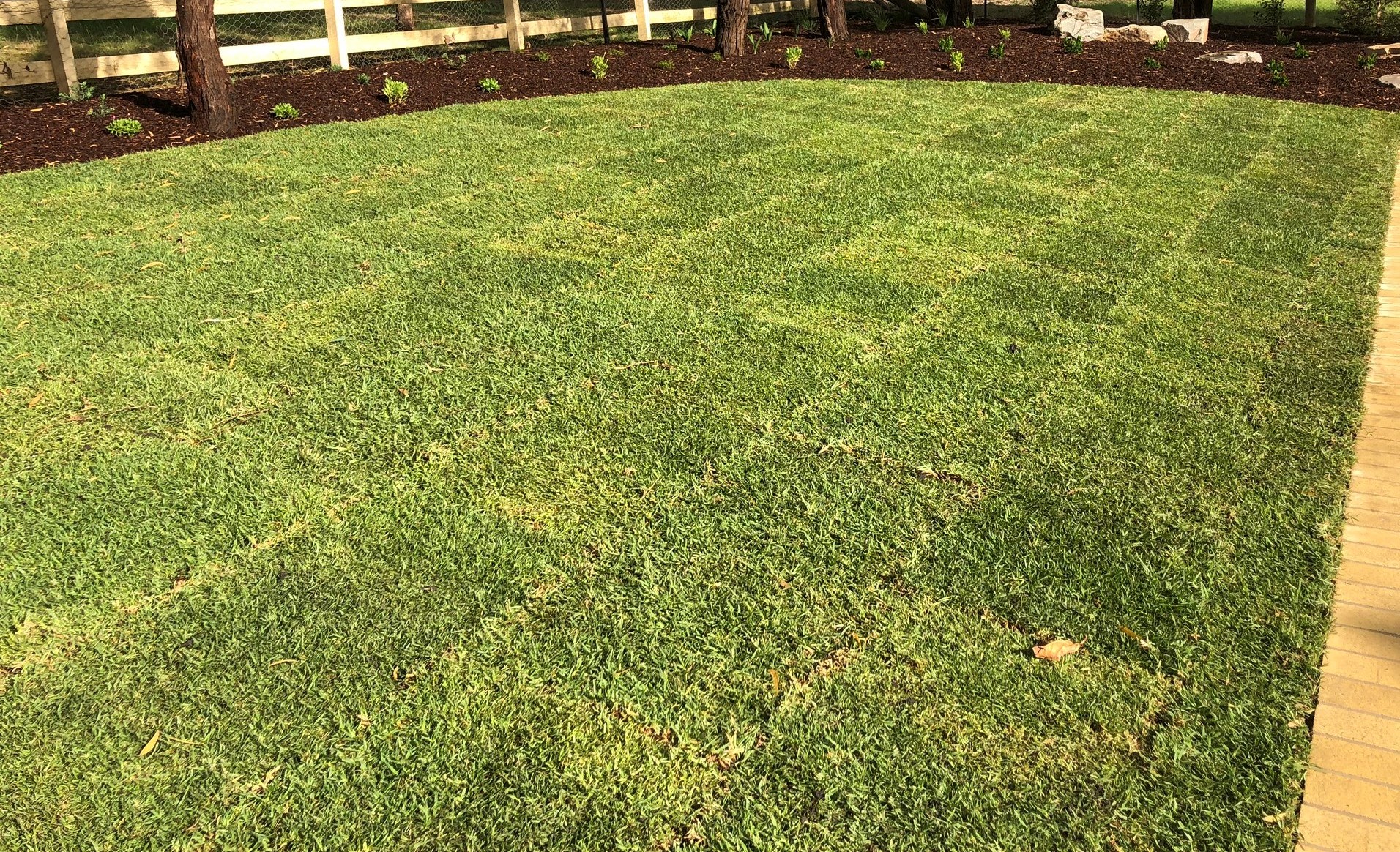 Maintaining a new lawn is crucial.
Just a few minutes every day will help it establish well and ensure your investment thrives!
A new lawn needs lots of TLC but most importantly water – never let the ground dry out.
Keep all foot traffic off the new lawn until it has fully rooted – meaning you cannot pull the new turf back on itself.
Only mow your new lawn once your roots are firmly established (approx 6-8 weeks) and be sure to not mow too short.
From watering to mowing, thatching & weed control, there is a lot to consider when maintaining your new or existing lawn.