Lawn Disease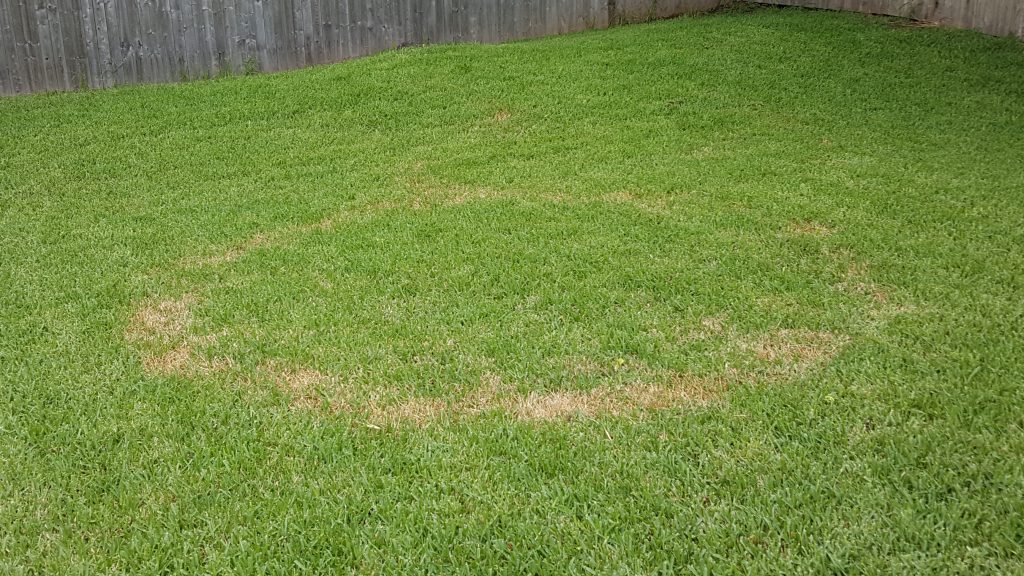 Lawn diseases can be more common than people realise, and are most easily diagnosable when patches of turf lose colour, get sick or even die.
The key to beginning to suspect a lawn disease is when a very small spot begins and continues outwards and expands into circles or irregular shaped patches.
For the purpose of this article, we will concentrate on general lawn health, which can be suspected and seen as different from a lawn disease when it affects the entire lawn and not just patches or circles.
Lawn Rust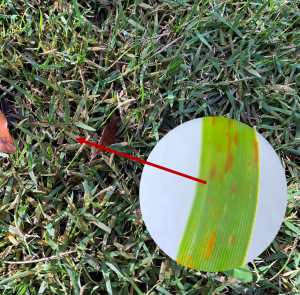 Rust is a fungal disease that occurs on your lawn when its growth is slowed.
Rust usually appears in late summer or early autumn and during periods of dry weather or when the grass is low on nitrogen.
Lawn Rust weakens the strength of your lawn and makes it more susceptible to other diseases and turf problems.
The Rust is identified by pulling a couple of blades out of the lawn. The lawn blades will be coated with orange-red to yellowish brown dust or spores.
Lawn rust begins with yellowing leaf blades and small yellowish spots which mature to orange, red or brown colouring.
The Rust's spores can be rubbed off the grass blades with a finger. Overall, rust patches of grass become thin and weak.
For control of Rust disease, myhomeTURF recommends a good broad spectrum fungicide – such as Indigo Voltar. 
Poor General Lawn Health
The most common reason a lawn will turn yellow or brown is due to something lacking in the lawn, which in turn is making the lawn sick.
The most common causes of lawns turning yellow or brown are lack of nutrients, such as nitrogen, or lack of water.