Spring Dead Spot is a lawn disease that almost exclusively affects Couch grass varieties, although in some conditions, it may affect Kikuyu and Buffalo varieties as well. It is caused by a soil-borne fungus called Ophiosphaerella korrae, which infects the roots of the grass plants, causing them to become yellow and stunted.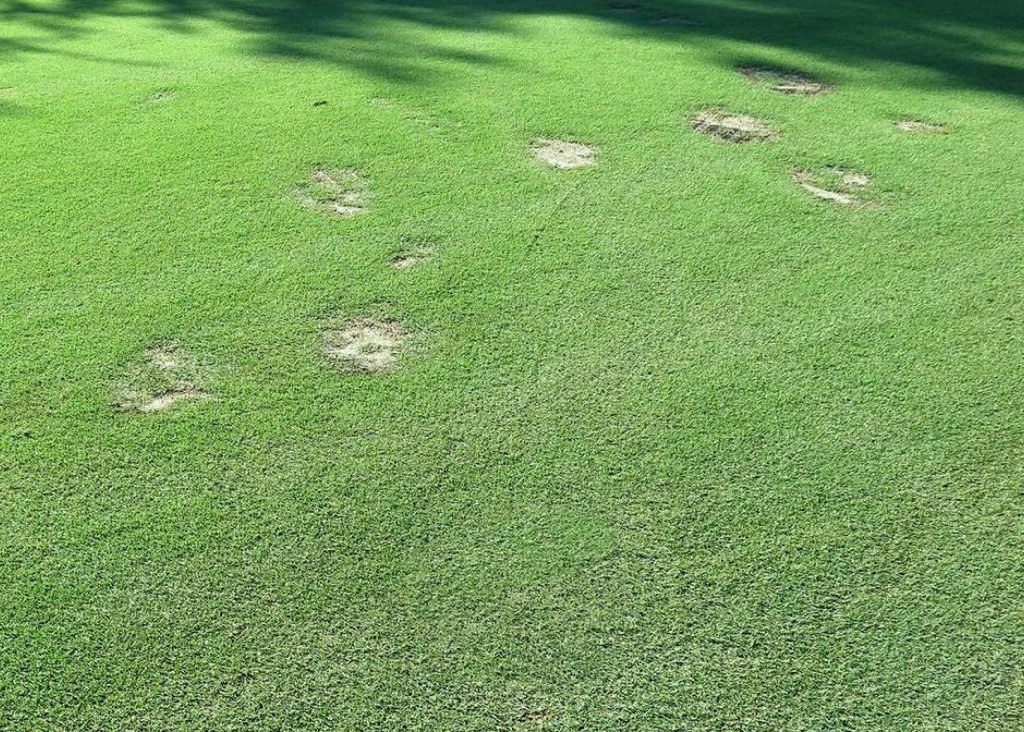 Lawns affected by Spring Dead Spot develop dry, bleached patches in spring, hence the name. However, symptoms can also be seen in autumn and winter after cool climatic conditions or wet weather.
These patches can vary in size, from a few centimetres to 1-metre in diameter. As the disease progresses, these patches may combine to form large areas. Sometimes, a ring-like formation can form, with weeds often found in the centre. The roots of affected plants turn dark brown to black and are severely rotted.
Spring Dead Spot can be difficult to control in areas of high traffic, and once infected, it can take several seasons for the lawn to fully recover.