If you've ever witnessed a ring of mushrooms popping up on your lawn, there's a good chance that you have Fairy Ring Lawn Disease. Fairy rings are caused by a variety of fungal species – in Australia there are over 50 different species known to cause this disease.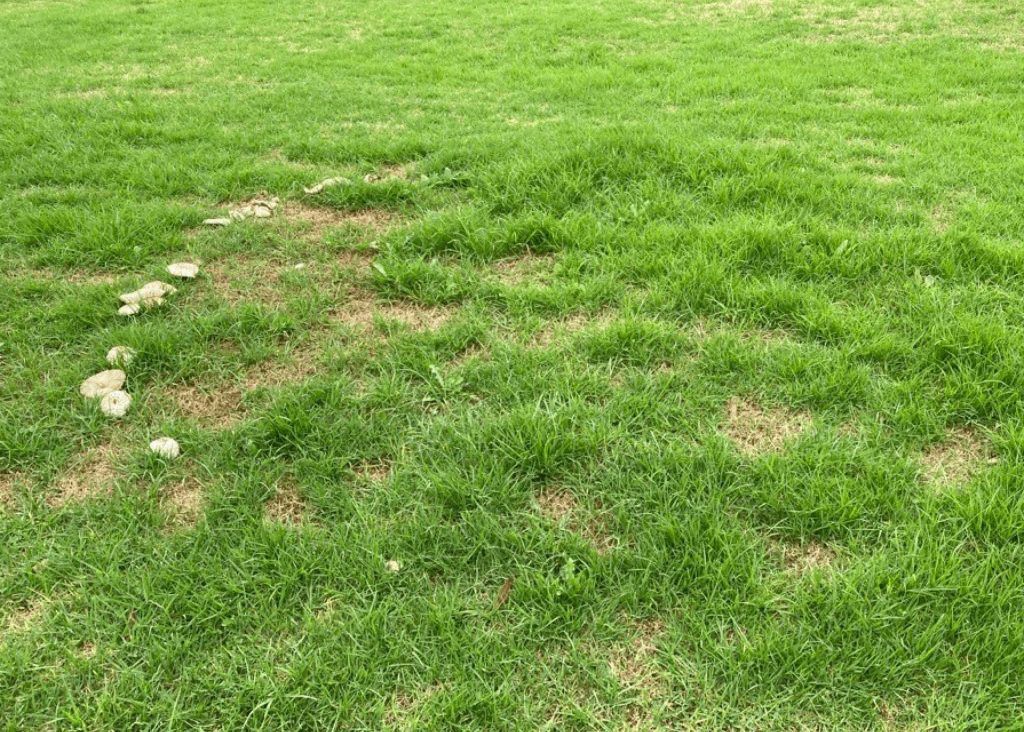 Fairy Rings can occur in all lawn types, and appear as circular rings of dark, or fast-growing grass, often with a ring of mushrooms or toadstools growing on the outer perimeter. The rings can vary in size, but it is not uncommon for rings to measure several metres in diameter. The dark, lush growth of the outer ring is caused by the nitrogen that is released when the fungi decompose organic matter.
Unlike many other fungal diseases, Fairy Ring does not directly attack the grass. Instead, the fungus alters the health of the soil in which the grass grows. Left untreated, the Fairy Ring Lawn Disease can cause moisture stress, as the mycelium forms a hydrophobic layer in the soil that prevents water from reaching the roots. Over time, the grass inside the ring can turn brown and die off.