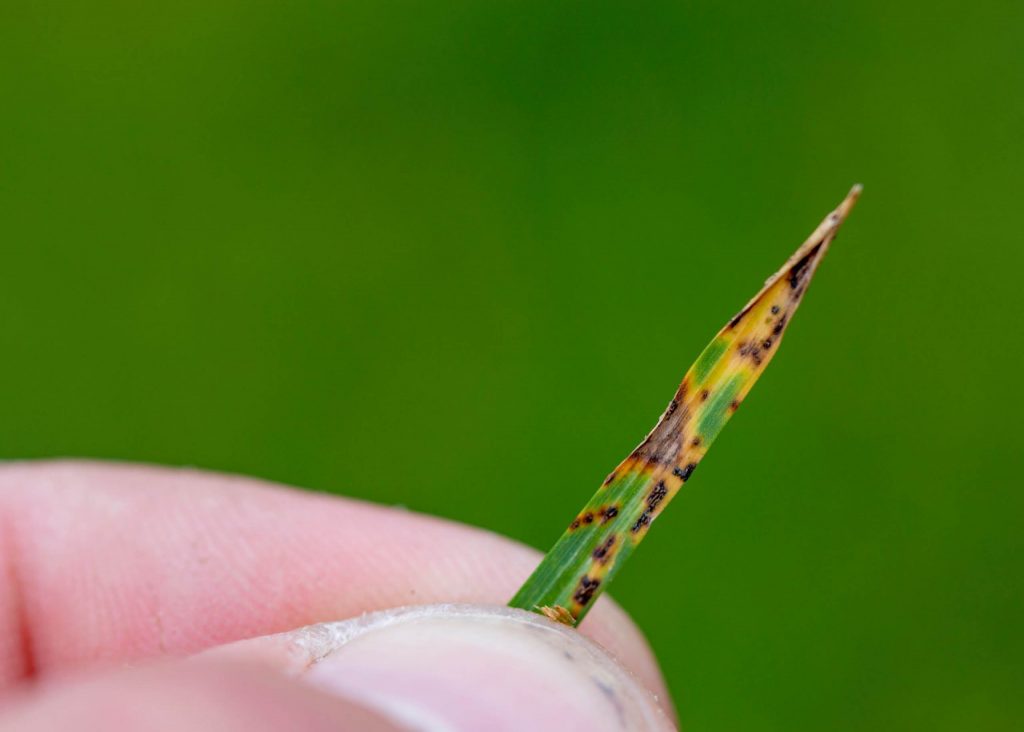 First things first. You can see there's something wrong with your lawn but if you're not sure what it is, seek advice from your local garden centre.
Or you can refer to our guide to preventing and managing a range of common lawn diseases.
The two main ways of tackling fungal disease are with a contact fungicide or a systemic fungicide.
Contact fungicide
Contact fungicides form a barrier on the outside of leaves and stems, stopping the disease from entering the plant and causing damage. These are best used as a preventative to protect your grass before it becomes infected.
Contact fungicides can be effective for 3-8 days but will stop working when that protective layer is washed off by rain or watering and will need to be reapplied.
Mowing or heavy foot traffic also will reduce effectiveness.
Systemic fungicide
Systemic fungicides penetrate the plant and are translocated to and from the roots, allowing them to work from the inside out. These will attack and kill the fungus on infected plants, whether symptoms are visible or not, allowing for healthy new growth.
Systemic fungicides are most effective when applied early, such as within the first three days, although results depend on the severity of the infection. They're not washed off by rain and can keep working for longer than a contact fungicide – up to 25 days or more.