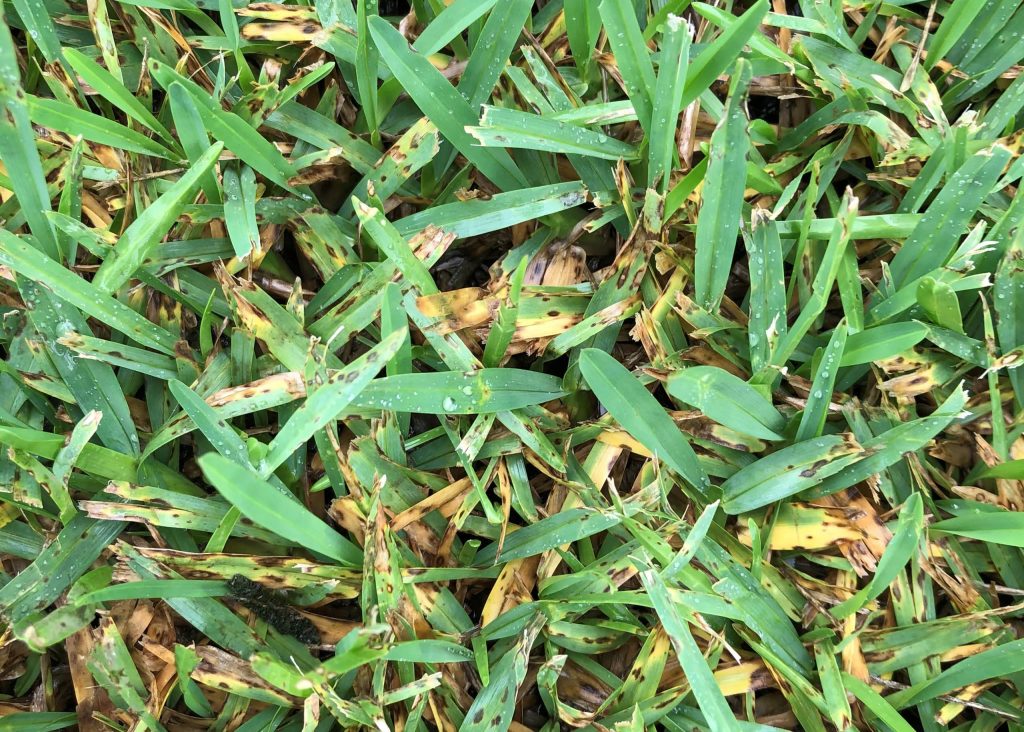 Grey Leaf Spot is a fungus caused by humidity, rainfall, shade, leaves and other debris.
The first and most notable disease symptom is a round or oval spot that appears on the surface of a grass blade. This spot is typically tan in colour with a dark brown border. 
Following exposure to high humidity or wet conditions, the oblong leaf spot becomes grey and fuzzy with increased sporulation growth. If not controlled, the fungal disease will expand across the entire grass leaf, eventually wiping out the lawn.
Grey Leaf Spot is most severe  during the first year of newly established lawns but can become less damaging as the lawn matures.
Perennial Ryegrass is most affected by the disease, with widespread grass loss occurring in a period of a few days. For Tall Fescue and Perennial Ryegrass, most cases of the disease appear from late July through to September.
Buffalo grasses are the most resistant to the disease and rarely sustain significant damage if properly managed, however Grey Leaf Spot is most likely to be active in these grasses during spring and summer.