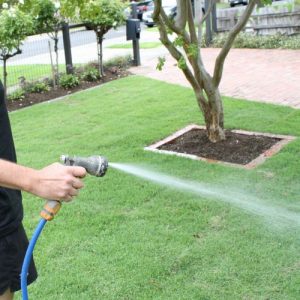 The best time to water your lawn is early in the morning before it gets hot.
Most of the water will be absorbed into the roots, and the grass blades will dry quickly, preventing disease problems.
The rule to remember is infrequent and deep watering in the early morning for 10 to 15 minutes is preferable for your lawn because the roots will only grow as deep as the most frequently available water supply.
There are further ways that you can reduce your overall Water usage,