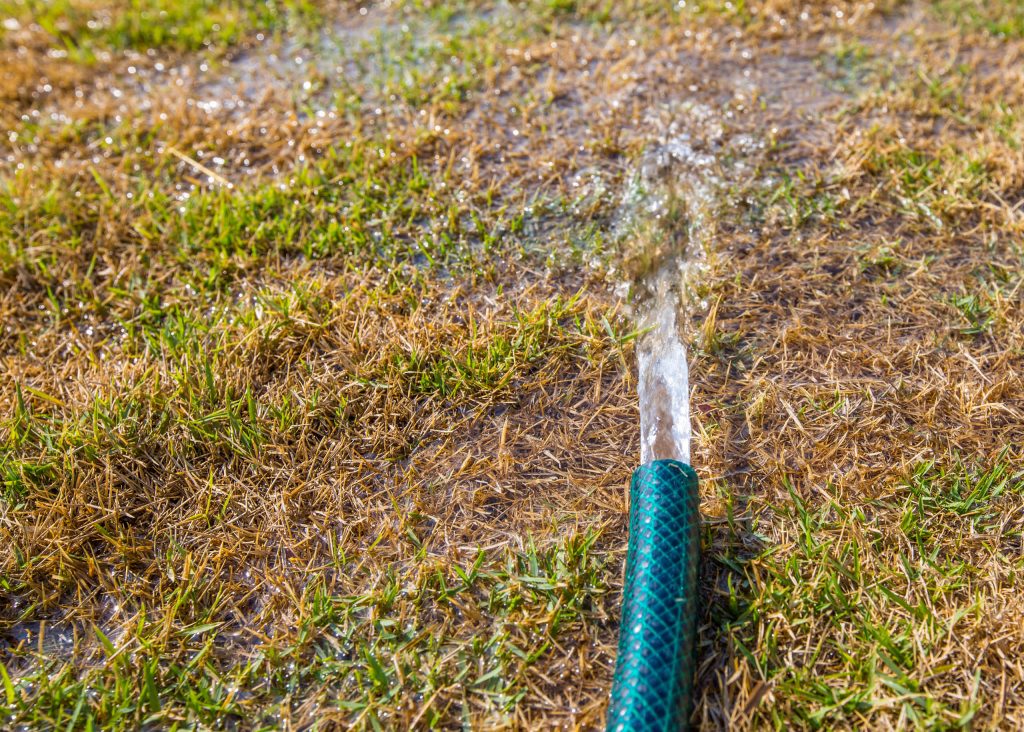 In hydrophobic soils, decomposing organic matter leaves each soil particle with a waxy residue that repels water.
It is more common in sandy soils, which have smaller particles than clay, as well as compacted and underwatered soils.
Testing whether the soil is hydrophobic is relatively simple. Pour a bucket of water on it and if it pools on the surface instead of being absorbed, the soil is more than likely hydrophobic.
You might also notice this phenomenon in garden pots, planters and hanging baskets, in which case the water will often run straight through.
Why does my lawn need soil wetting agents?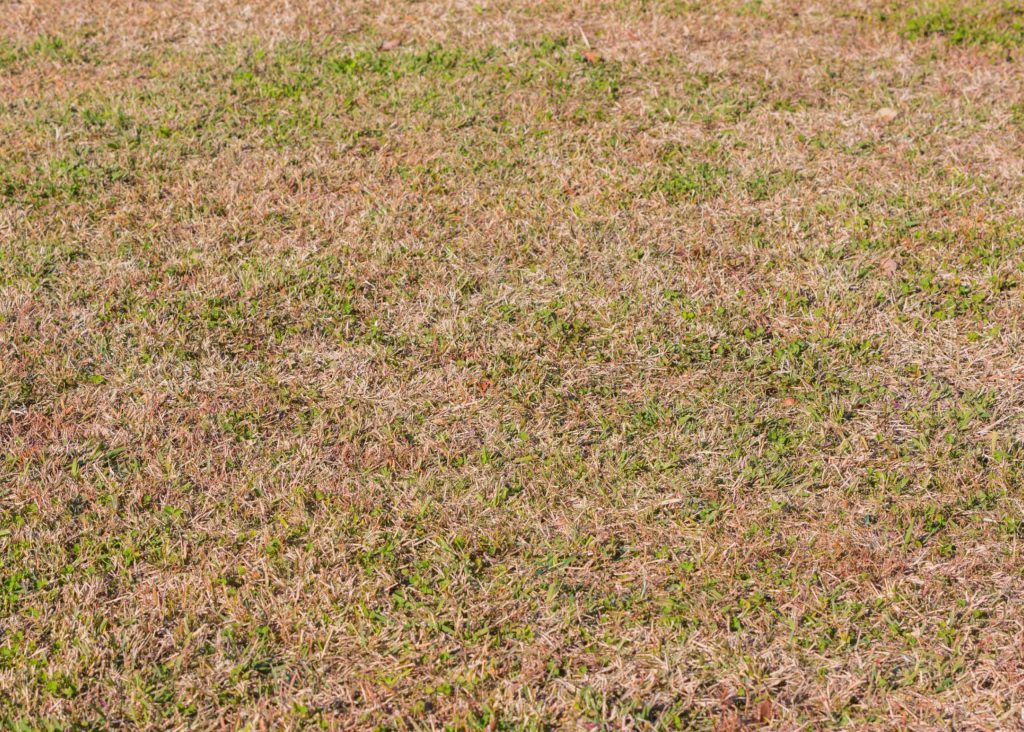 Soil wetting agents promote strong root development by enabling water to soak evenly into the soil rather than running off the surface, as occurs in hydrophobic soils.
They act much like dishwashing detergent does on grease and fat in the kitchen, by reducing the surface tension of the water and allowing it to penetrate that waxy layer on the soil particle.
Allowing soil particles to hold onto water longer can reduce how often and how deeply you need to irrigate.
Soil wetting agents can also help channel nutrients into the root zone for improved turf health.