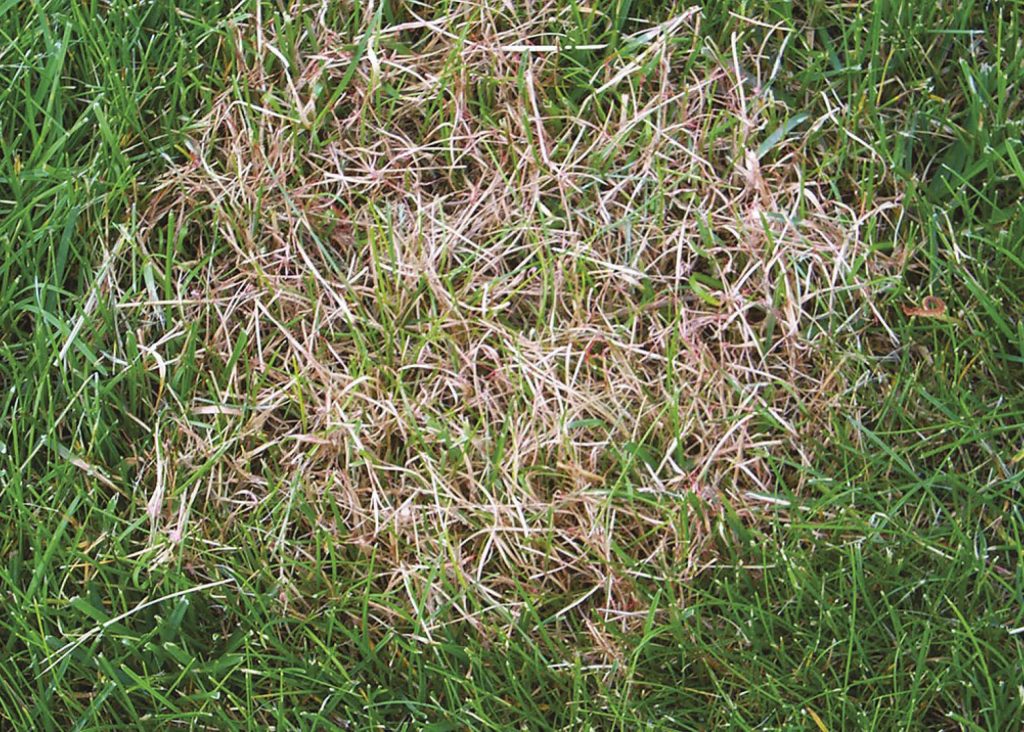 Red Thread Disease is caused by the fungus Laetisaria fuciformis and affects cool-season turf grasses, such as Bentgrass, Couch (also known as Bermuda grass) Fescues and Perennial Ryegrasses.
Red Thread Disease is characterized by patches (up to 150mm) of dead, yellowing grass.
The leaves start to die off, which gives the grass an overall scorched or ragged appearance. As the disease progresses, it eventually kills the entire plant.