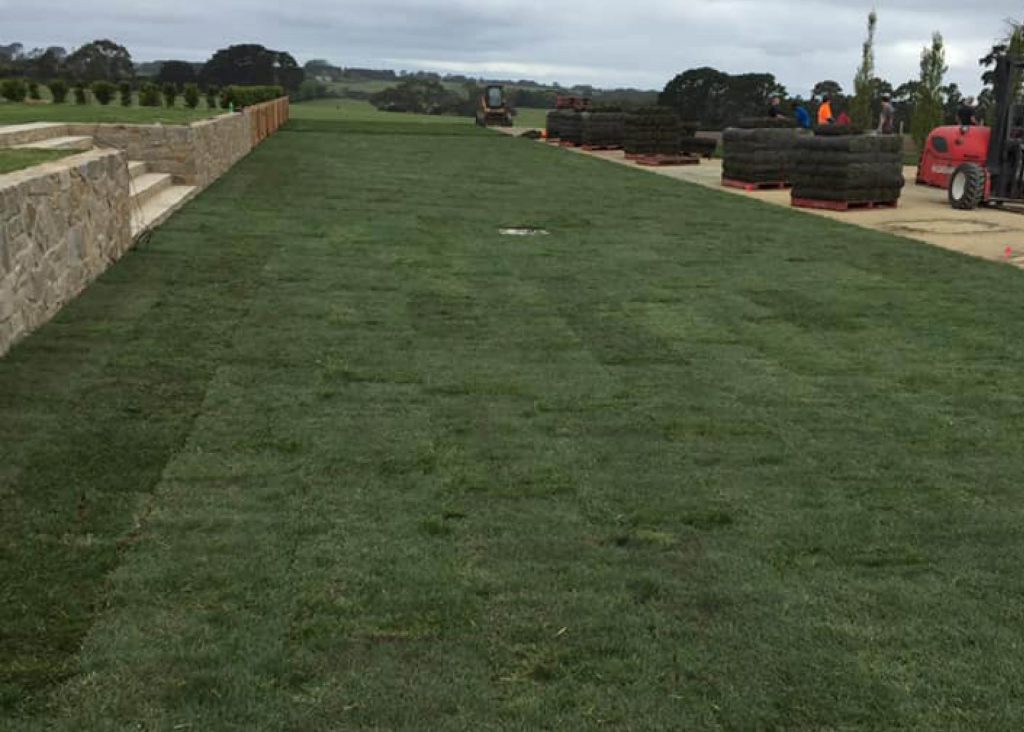 Tall Fescue is well known in commercial agricultural applications, regularly used as a fodder crop for feeding livestock. However, new varieties have emerged that are suited for domestic landscaping, and Tall Fescue is now recognised as a hard wearing turfgrass species that adapts to a wide range of soil conditions.
Tall Fescue grows best at a soil pH of 5.5-6.5. Being a cool-season grass, Tall Fescue is shade tolerant, but will also tolerate full sun. It has good drought resistance but grows best with a regular annual regimen of mowing, watering and fertilisation.
Tall Fescue is best suited to parts of Australia where the climate is cooler and rainfall is higher.