1. Shade Tolerance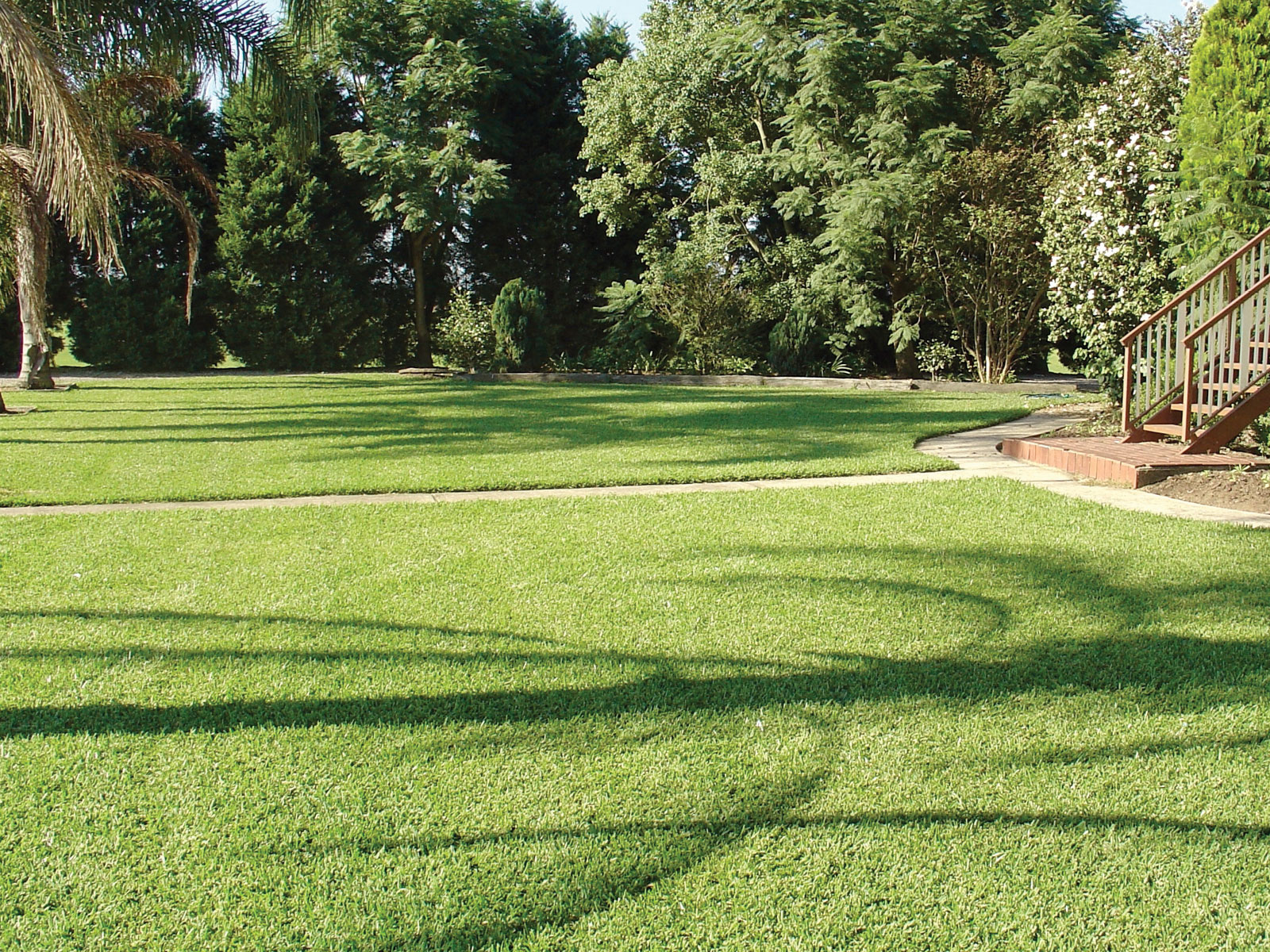 Soft Leaf Buffalo grasses are the most shade tolerant warm season lawn types in Australia due to their broadleaf which captures more sunlight.
The best shade tolerant Buffalo can withstand up to around 70% shade per day, such as Sapphire Soft Leaf Buffalo.
While most other Buffalo grasses can expect to tolerate between 60% – 70% shade levels, such as Prestige Soft Leaf Buffalo or Palmetto Soft Leaf Buffalo.
With these points in mind, you can rest assured about growing a Buffalo lawn under regular partial shaded conditions.
Finally, be aware that all grasses, even Buffalo, need some direct sunlight each day, and will most certainly die-off if a minimal amount of sunlight is not received.
2. Drought Tolerance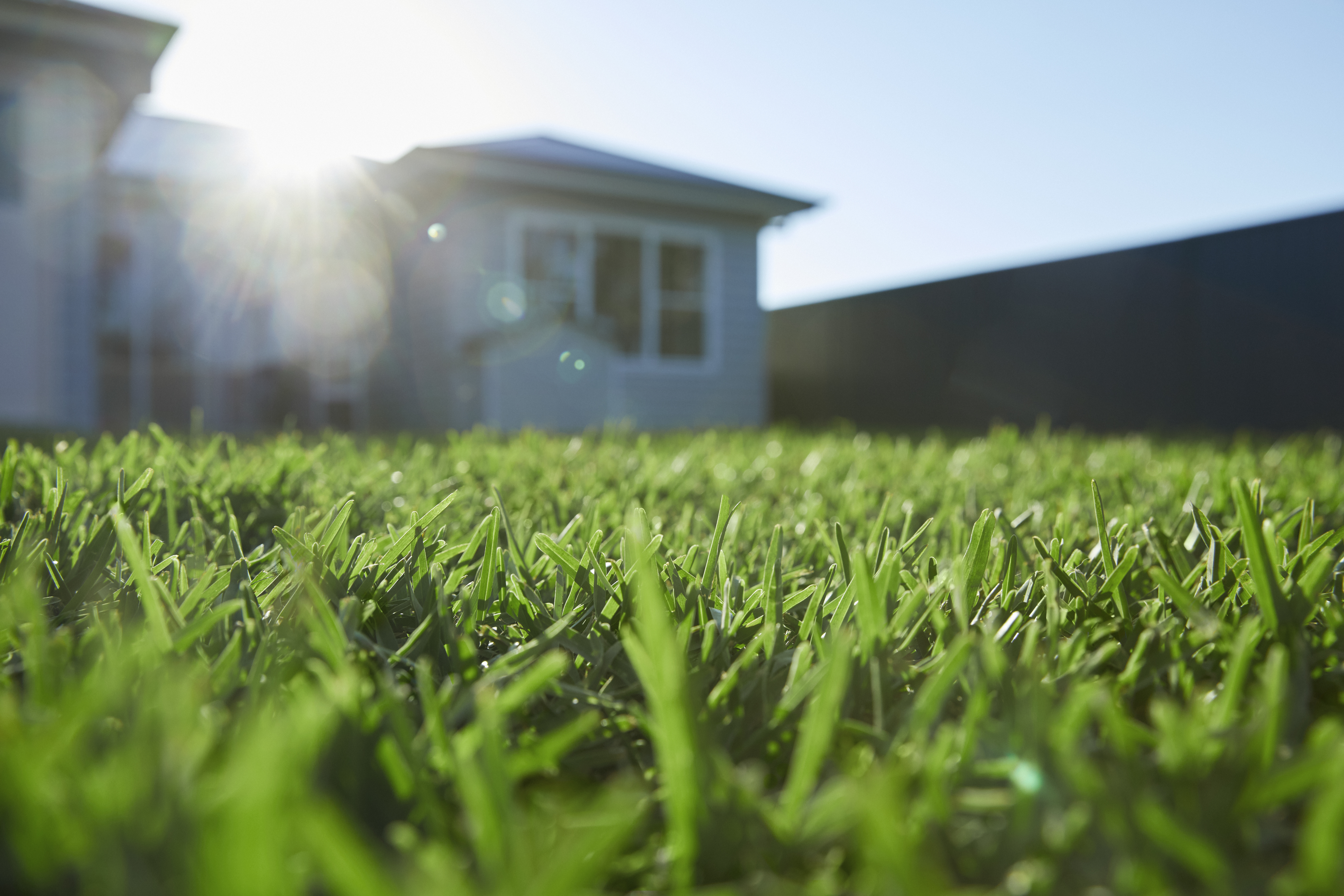 Due to Buffalo grasses large, deep root system it is an efficient water user and can stay greener for longer during dry conditions.
Buffalo is one of the only warm season grasses that does not brown off in drought if not given any 'top-up' water.
However, if there is a long period of drought, Buffalo will need some watering to survive.
Try not to leave your Buffalo lawn brown from drought stress for more than 1 week if possible.
Buffalo lawns are also known for having a full and fast recovery rate once drought and water restrictions have ended.
3. Winter Colour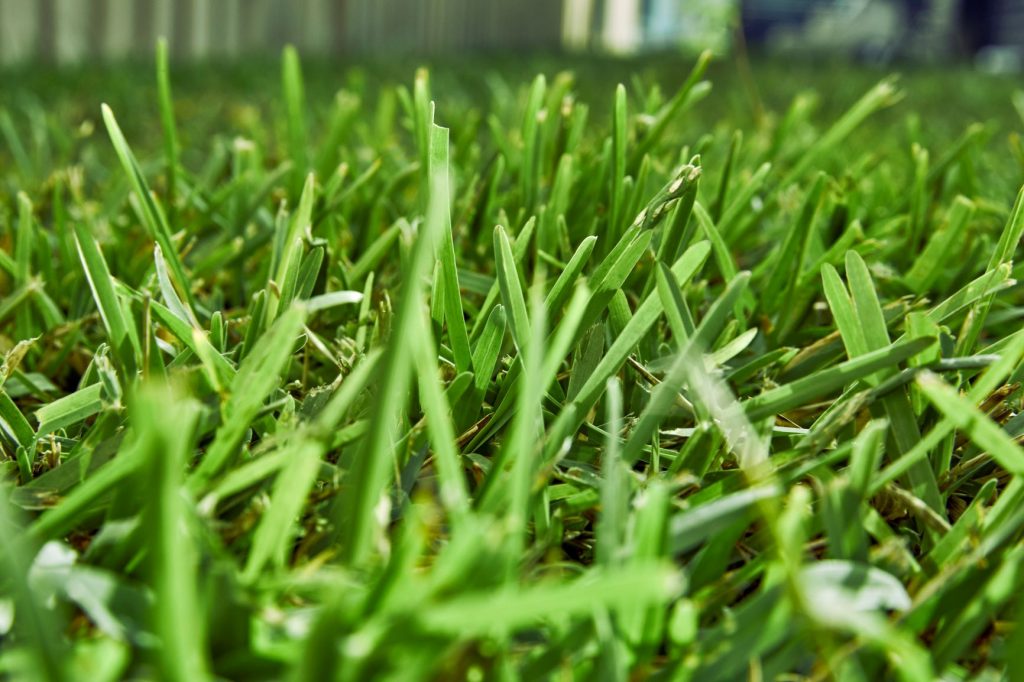 For many lawn lovers, winter colour is a very important characteristic when choosing the right grass for their home.
Winter colour refers to the ability for each Buffalo grass type to retain its green colour during winter. For example, the least amount of browning-off or loss of green when the weather turns cold.
Another added benefit of these new-generation Buffalo grasses is they are some of the best Buffalo breeds in regards to maintaining their winter colour.
4. Wear Tolerance
Buffalo grasses deep roots, and fast-growing stolons and runners enable them to recover quickly from wear.
The wear tolerance of Buffalo grass means families with pets and young children can rest assured that it can stand up to frequent use in most Australian backyards.
5. Salt Tolerance
Buffalo grasses can handle areas exposed to limited salt exposure making it suitable for most coastal areas or next to pools that use saltwater.  However, we don't recommend you irrigate your Buffalo lawn with saltwater.