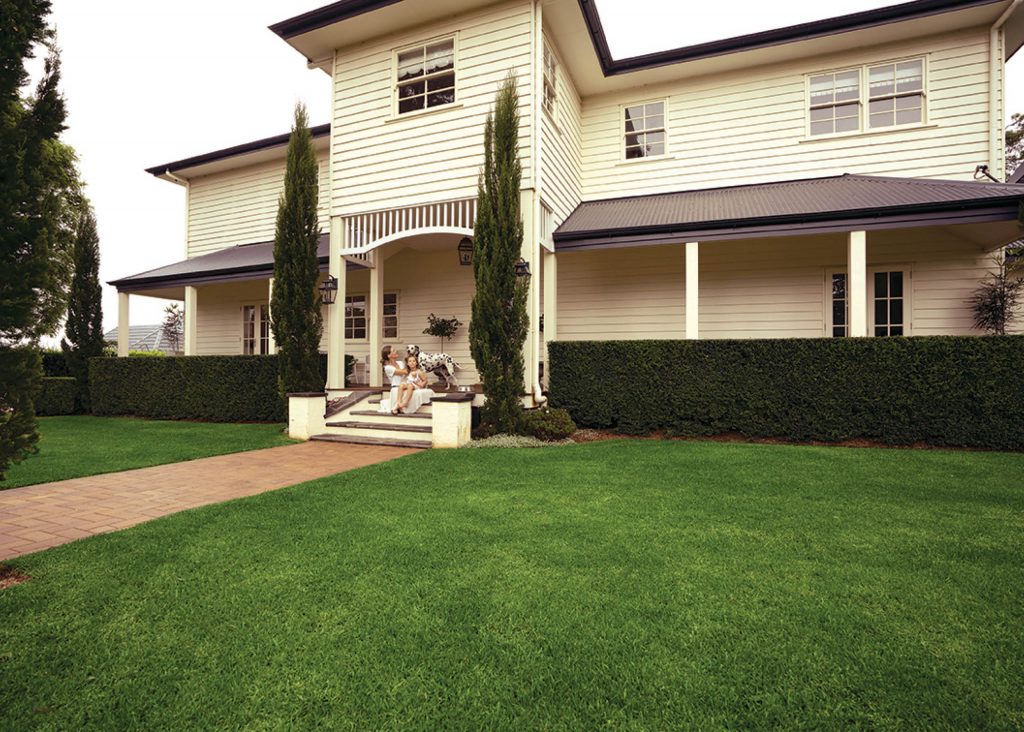 Kenda is a new variety of Kikuyu, bred to be fast establishing, have great wear recovery, drought tolerant, and features dense fine-medium leaves with a beautiful dark green colour year-round.
However, and most importantly, Kenda was bred to be predominantly male sterile, meaning it is less likely to produce seed and pollen, therefore better for allergy sufferers. Compared to other Kikuyu Grasses, Kenda has four times as many rhizomes, and more vigorous stolons making it a great choice for commercial use.
Shade Tolerance
Kenda Kikuyu is a sun lover, preferring full sun conditions overshade. It can tolerate low to moderate shade, but if laid during the winter it may be slower to establish.
Drought Tolerance
Kenda Kikuyu copes well under drought conditions, thanks to its large prostrate runners and deep roots. After periods of drought, Kenda Grass quickly re-establishes once regular watering is reintroduced.
It is a favourite of local councils during periods of water restrictions, as once established, it responds well to deep and infrequent watering.
Wear Tolerance
Kenda Kikuyu is a tough variety that can weather the pressures of high traffic. For this reason, it is a popular choice for public spaces, such as parks, golf courses and recreational reserves.
If it does get damaged, Kenda Grass recovers quickly, thanks to extra-large prostrate runners and four times as many rhizomes compared to other Kikuyu varieties