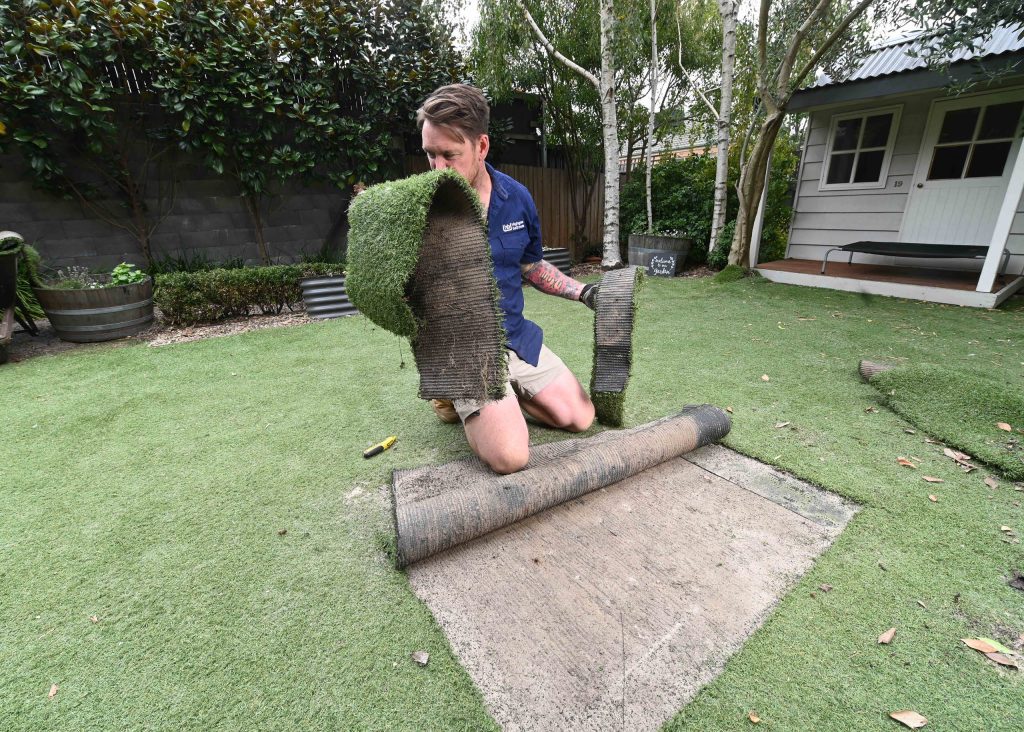 Synthetic grass, also commonly known as synthetic turf or artificial turf, is a type of turf that is made from synthetic materials. Synthetic grass was first invented in the 1960s to replace natural grass that had difficulty growing in sports stadiums. Synthetic grass is now used in a variety of applications, including sports fields, residential lawns, and commercial landscaping.
There are three main types of synthetic turf: unfilled, filled, and dressed.
Unfilled turf is typically used for sports due to its short pile height and dense blade count. This type of turf is usually made from nylon.
Filled turf has added filling materials such as sand, clay, or rubber granules in order to give the blades more support.
Dressed turf is a derivative of filled turf and is shorter and denser than the standard filled turf. This type of turf is typically used for high-traffic areas, as it can withstand more wear and tear.
Synthetic grass can be laid in any climate, is easy to install and does not require mowing, watering or fertilising, which may be appealing to homeowners looking to achieve a green lawn all year round.