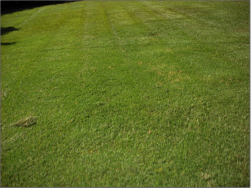 Couch grass is a hardy warm-season grass. A native of Africa, it is a popular lawn variety in Australia thanks to its excellent performance. The deep green color of this turf stays vibrant and is soft underfoot in the winter, making it a great choice for outdoor play for kids and pets.
The rhizome and stolons of couch grass spread horizontally. As a fast-establishing variety and one that can be easily repaired, it may require more frequent mowing than other grass types.
Shade Tolerance
Couch grass does not perform well in highly shaded areas – it is a sun-loving variety that requires more hours of sunlight each day than many other varieties for peak health.
That said, in sub-optimal conditions, Couch grass will tend to go dormant, but has the ability to bounce back quickly once conditions improve.
Drought Tolerance
Couch grass has a deep rooted system, that means it demonstrates excellent drought tolerance. In times of water restrictions, Couch lawns are able to survive, and quickly revive once water becomes available again, which makes them a great choice in drought prone areas.
Maintenance Requirements
As a fast-growing variety, Couch requires regular mowing. In warmer months, cut every 7-21 days, depending on how often you fertilise. Couch grass will tend to brown off in winter, so you should cut it a bit longer during the colder months.
It is recommended that you fertilise your Couch lawn twice a year: once in early April (autumn) and once in September (spring). To encourage a Couch lawn to grow faster or to increase wear tolerance, fertilise more frequently.
When well-established, Couch is highly drought tolerant – but, like all plants, it needs water to grow. Environmental factors will influence requirements. Couch lawns require more water in a dry climate.
Couch turf benefits from infrequent deep watering, which promotes a healthy lawn and a strong root system. It is best to water early in the morning.
As a vigorous grower, Couch generally outcompetes most weeds, provided that it is kept in good condition.
Wear Tolerance
Couch grass is well known for its excellent wear tolerance. It is an excellent option for areas where there will be a lot of foot traffic, and it can handle pets or children running around. It forms a moderate layer of thatch to protect against damage, and its deep roots support quick recovery if the grass is trampled.
Popular Couch Varieties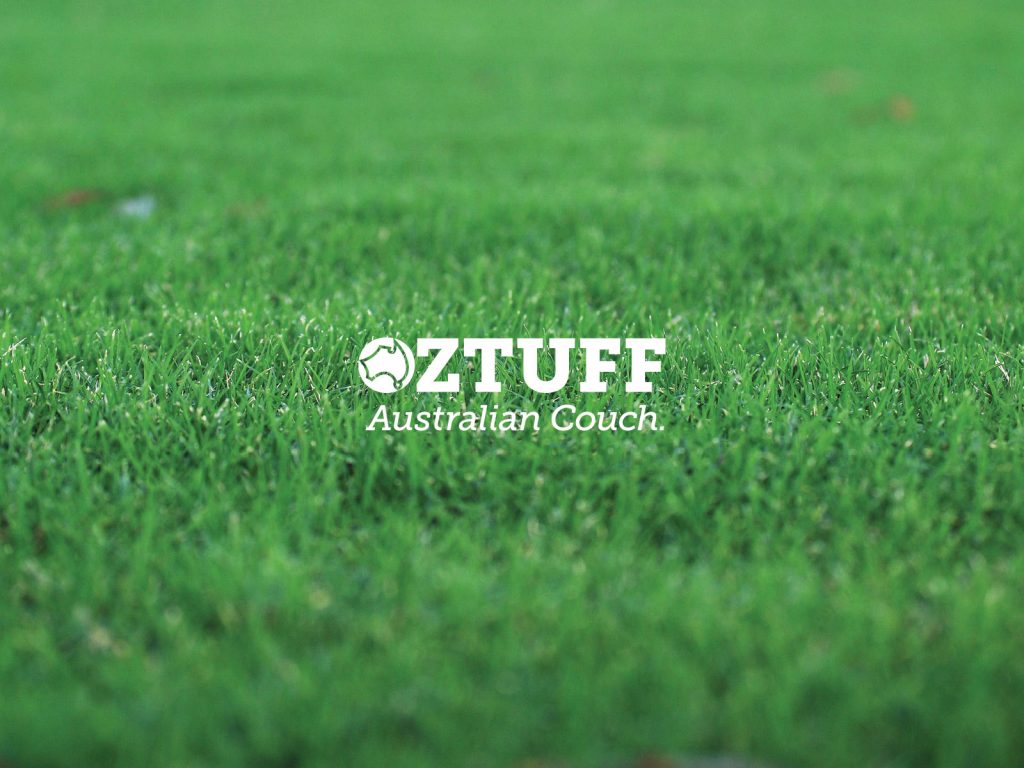 OZTUFF® Australian Couch
OZTUFF Couch is a fine leafed, low maintenance grass requiring minimum input, low fertiliser and water requirements year-round. A hard-wearing tough, quick-recovering grass for your backyard or sports field, OZTUFF Couch boasts an eye-catching deep green colour, even when grown in poor quality soils or where nutrition is low.
Known as "the lawn that can take care of itself", OZTUFF also has the highest salt tolerance of any Couch variety making it suitable for beachfront properties and pool sides.
OZTUFF is suitable for all growing environments along the eastern seaboard from Brisbane down to Melbourne.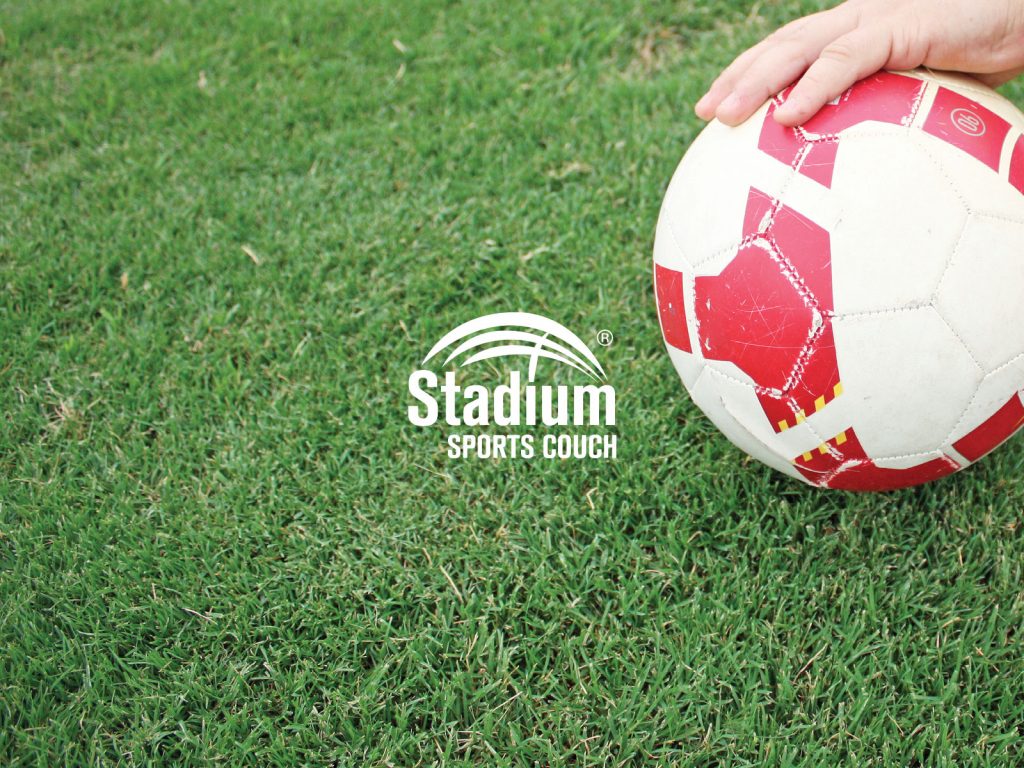 Stadium® Sports Couch
Stadium®Sports Couch is bred for both the homeowner and sporting arena and is the darkest green Couch available. Stadium Sports turf stays naturally dark green even with low fertiliser application compared to other Couch types. In warm, humid conditions Stadium Sports turf copes extremely well and has no major thatch issues – meaning less maintenance.
This tough Couch variety grows well in areas from Sydney through to mid-north Queensland.