Aerate the soil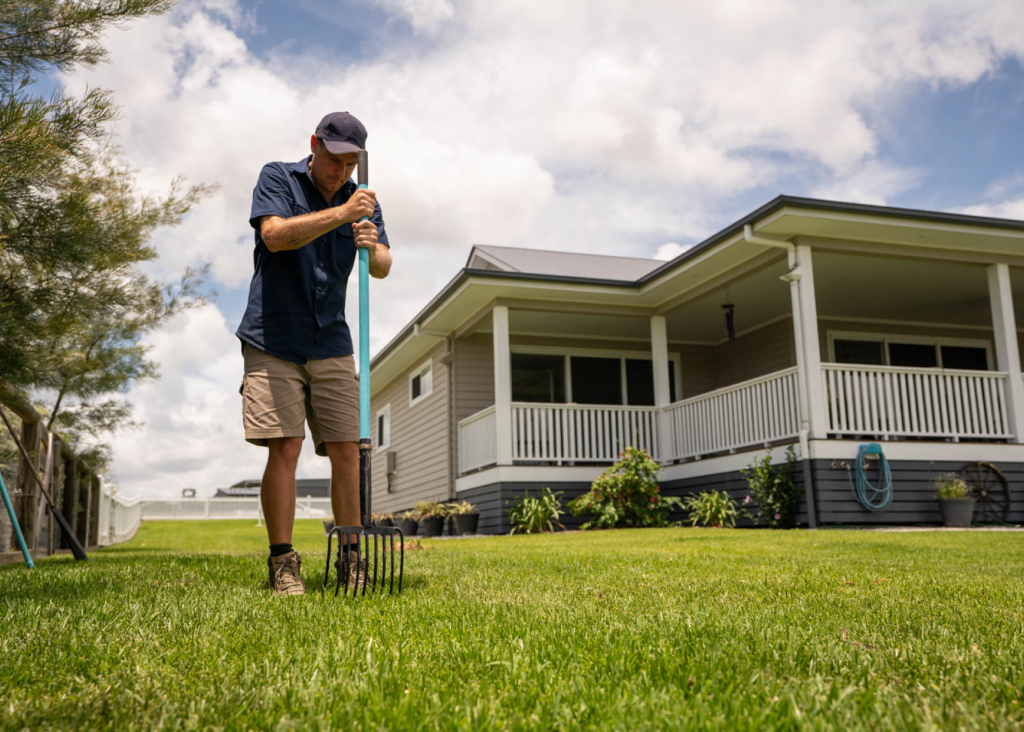 A good piece of advice before fertilising is to aerate your lawn as summer often causes a lot of compaction.
Aerating addresses compaction by putting small holes into the lawn therefore allowing the fertiliser to access the soil and improve air circulation – aiding your lawns growth.
If you don't have an aerator at home, they're easy to hire and inexpensive. If you own a large yard, you may need to call a landscaper to get this done for you. 
Rake up the debris
It's important to clear your lawn of any fallen leaves and debris as soon as you can and before fertilising.
The last thing you want is for the leaves to become wet, stick together, and suffocate the grass and breed fungal diseases.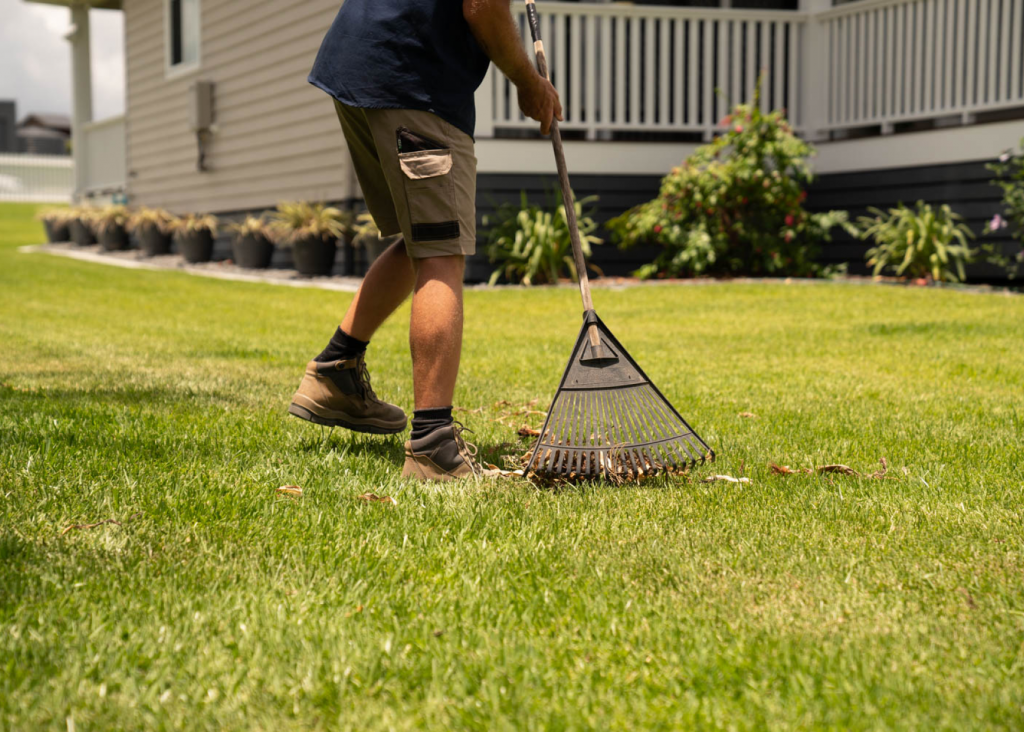 Want to know a tip? Rake all the leaves into a garbage bag and add a handful of Dynamic Lifter to help the leaves break down. It'll eventually turn into compost, which you can spread over your garden beds.