We first suggest doing a pH Soil Test to test your lawn's soil quality.
A pH test will reveal your lawn's soil level of acidity represented ranging between 0 and 14. 
It's important to understand the quality of your soil so that you can make better-informed decisions when it comes to choosing the right fertiliser.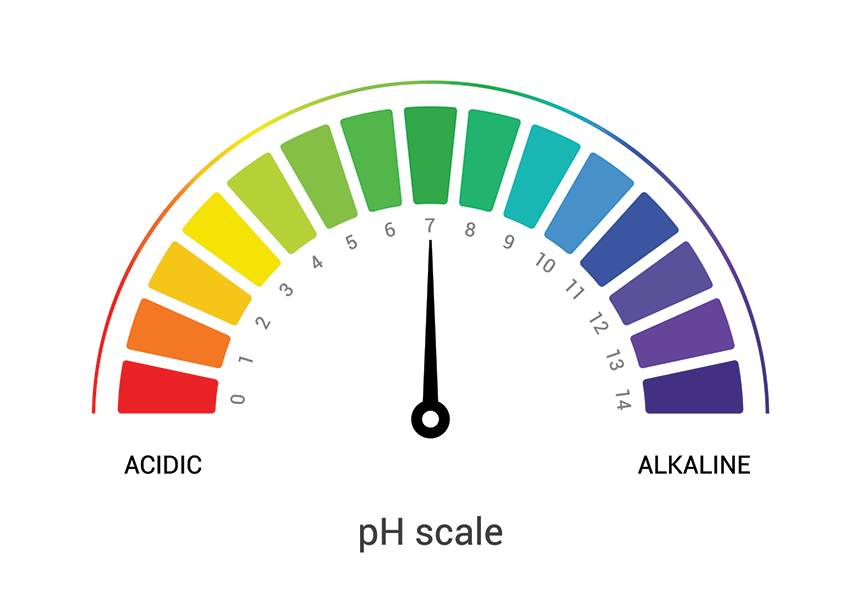 A pH value of over 7 indicates you have alkaline soil and your turf needs phosphorus (P) and potentially iron (Fe). 
A pH level that falls below 7 indicates your soil is acidic and needs potassium (K) and potentially magnesium (Mg).
By understanding your soil quality and pH results, you'll be able to choose the right fertiliser for your lawn according to the nutrients required.
Realistically, the closer you can get your soil to that magic 7 mark, the better the soil quality meaning a better plant and a better lawn to enjoy. A good place to start when looking at improving your lawn is a soil test.
There are a few ways to test your soil pH.
The first is a simple test kit available at your Local Garden Centre. Soil pH kits are a very simple, cheap and effective way to get an idea of what you are dealing with. Soil pH kits come with easy-to-follow instructions that provide you a result that can be compared to the supplied colour chart, giving you an idea as to what pH your soil is.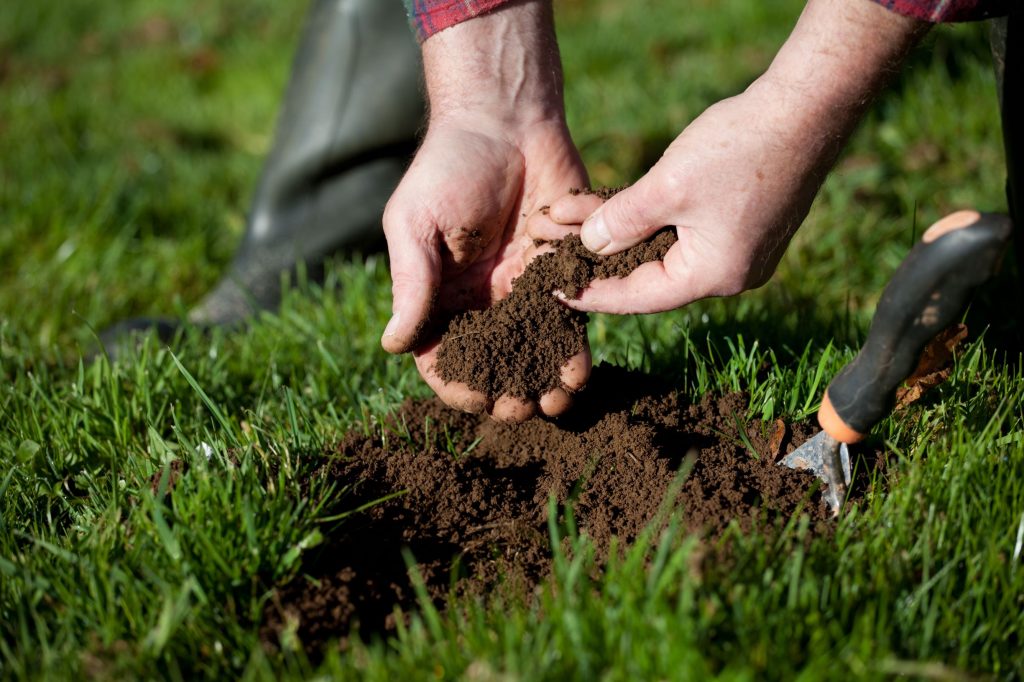 When using these soil pH test kits, it is always an advantage to take the soil from your lawn around 100mm deep in several spots and mix them together then test. Why? This will give you an average across your lawn.
The biggest mistake people make is testing only one spot of their lawn, how can you be sure that where you tested is the same as the other side of the yard?
Soil tests aren't that expensive. For a scientific look at your lawn, you can expect to pay around $150 and upwards depending on the data you require. Collect your own lawn soil sample by randomly pulling 10 to 12 individual soil samples from your lawn to a depth of about 10cm. Make sure there is no vegetation or excessive root mass in the soil sample.
Mix your lawn's soil samples and place about a cup of the mix into a plastic bag with your name and details attached and ask your Local Garden Centre to have it tested. The soil test results will provide important information that will help determine what type of lawn fertiliser you should use and how often.