There are a variety of reasons home-owners choose Sapphire Buffalo for their lawn:
1. Great for shady areas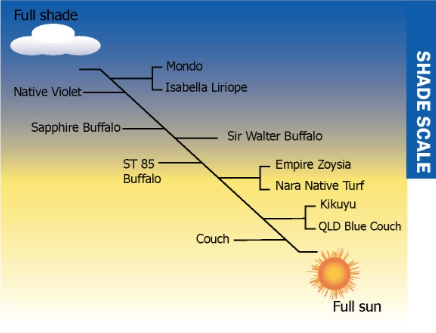 Sapphire buffalo has great shade tolerance.
Independent research has found that Sapphire Soft Leaf Buffalo, in 70% shade cover, maintains quality and growth and outperforms other Buffalo varieties such as Shademaster, Sir Walter, Kings Pride and Matilda.
In fact, the research conducted by Hort Innovation (formerly Horticulture Australia) and the Department of Primary Industries Queensland (DPI QLD) found Sapphire performed well in the shade growth tests with results well above average for this buffalo.
2. Copes with tough climate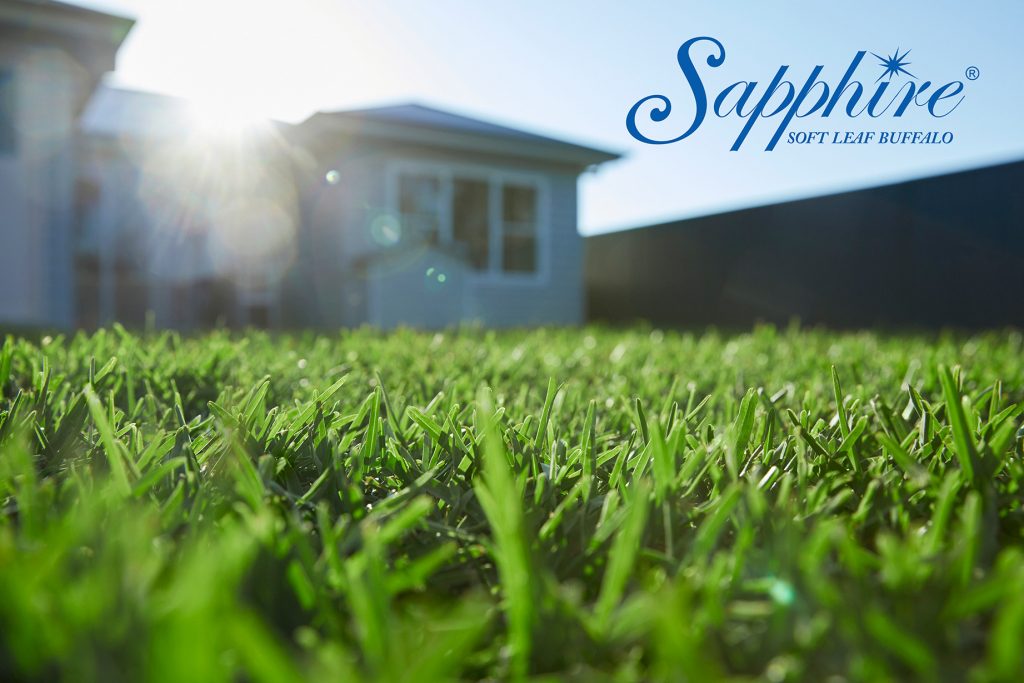 Sapphire Buffalo is drought tolerant once established – but, like all plants does require water.
Requirements of Sapphire Turf do depend on the environmental factors so be aware of a drying climate and water your lawn accordingly.
Sapphire Turf grows in most parts of Australia and also has excellent cold tolerance.
The best soils for your Sapphire Buffalo are loams, sandy loams and loamy sands.
If you have poor quality soils, they can easily be improved by adding the appropriate nutrients.
3. Hard-wearing, low maintenance lawn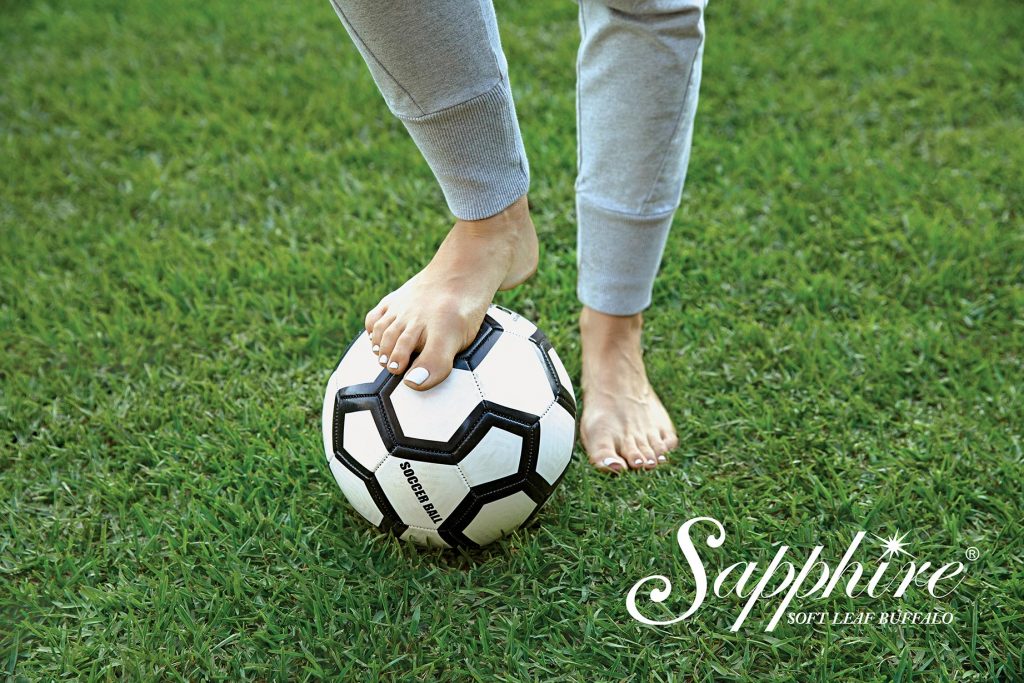 Like most good Buffalo varieties, Sapphire Turf is a durable and robust lawn, ideal for families with children and pets.
Hard wear and tear are not a problem with Sapphire Soft Leaf Buffalo due to its good recovery rate.
Sapphire Buffalo's strong dense growth also means it has a solid resistance to weeds.
And unlike most Buffalo varieties, Sapphire Turf has a low thatch rate – meaning less maintenance and more time to enjoy your lawn.
4. Deep green colour
With a deep green colour, Sapphire Buffalo is renowned for being soft to the touch – especially underfoot.
Behind Sapphire Turf's softness is the fine folded leaf and dense growth which also aids in creating an excellent winter colour.