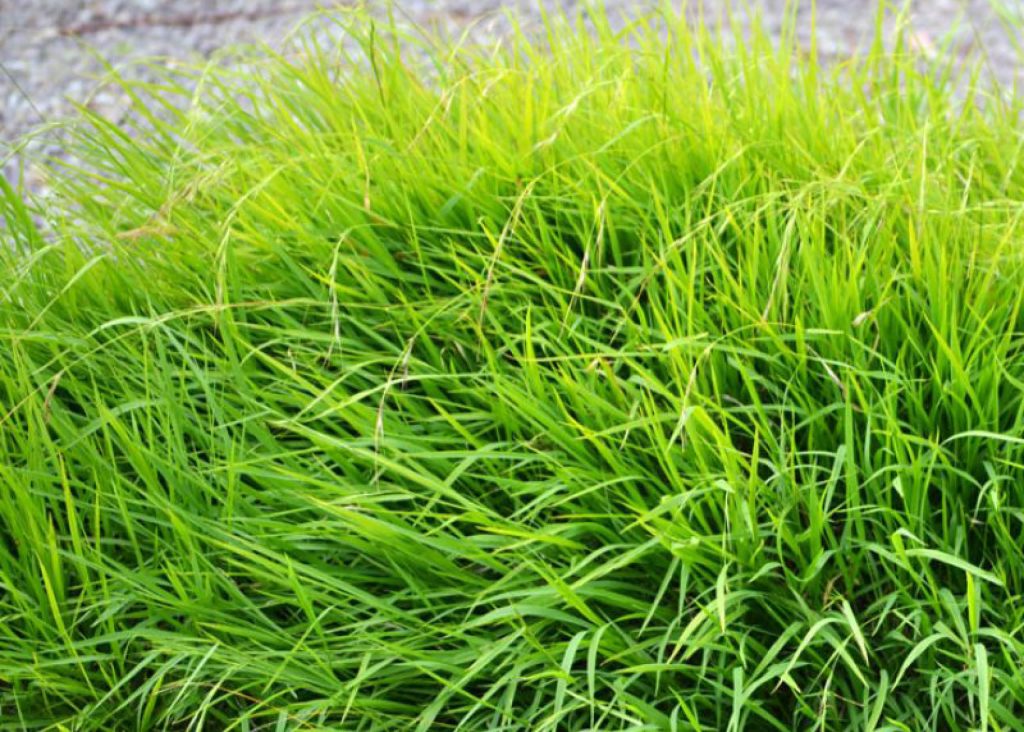 Weeping Grass (which is also known by its botanical name Microlaena stipoides) is a cool season grass that is native to Australia and New Zealand. This perennial grass features dense, matted foliage which spreads via underground rhizomes. Characterised by soft, lime-green leaves and weeping seed heads (which give rise to its name), it grows well in acidic soils (pH less than 6), although it can grow almost anywhere.
Weeping grass grows particularly well in high rainfall locations, but once established is tolerant to extremes, including drought and frosts. In fact, it requires very little water once established and is well adapted to cope with drought conditions. It is salt-tolerant, which makes it suitable for coastal or waterfront lawns, and requires very little fertiliser.
Weeping grass can grow in a variety of light conditions – from full sun to partial shade. It commonly grows along roadsides or in shady bushland areas. It also makes an excellent ground cover beneath large trees.
Weeping grass requires minimal mowing, but if left unmowed, its leaves can grow to 30- 75cm in height. Seed heads generally reach maturity from December to May.