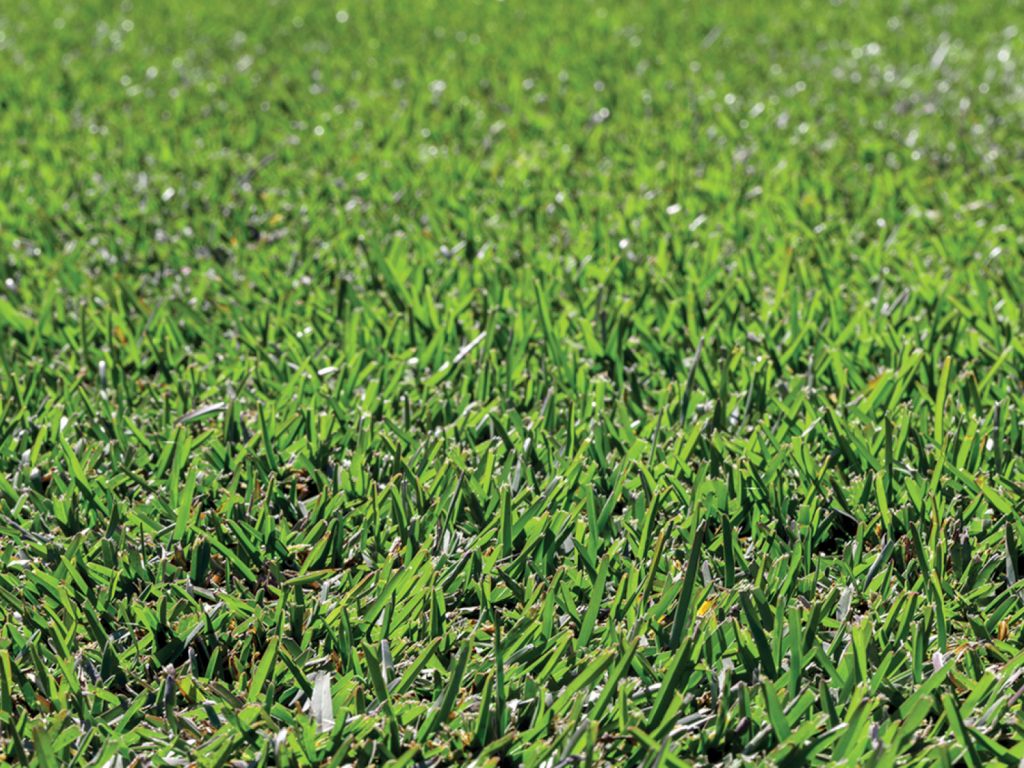 St Augustine Grass, also known as Buffalo Grass in Australia, is a low-maintenance grass featuring broad, coarse-textured grass blades and deep green colour.
Despite being warm-season grass, St Augustine Grass is known for its ability to maintain its winter colour, even in the cooler regions of sub-tropical and temperate Australia. Newer varieties of this grass, such as Prestige Buffalo, Palmetto Buffalo and Sapphire Buffalo, have been bred for their softer leaves and low thatch, which make it pleasant to walk on, and its low-maintenance, easy-care characteristics make it a popular choice for lawns.
In cold to frost-prone regions, St Augustine Grass does have winter dormancy but returns to life once the soil begins to warm up.
Shade Tolerance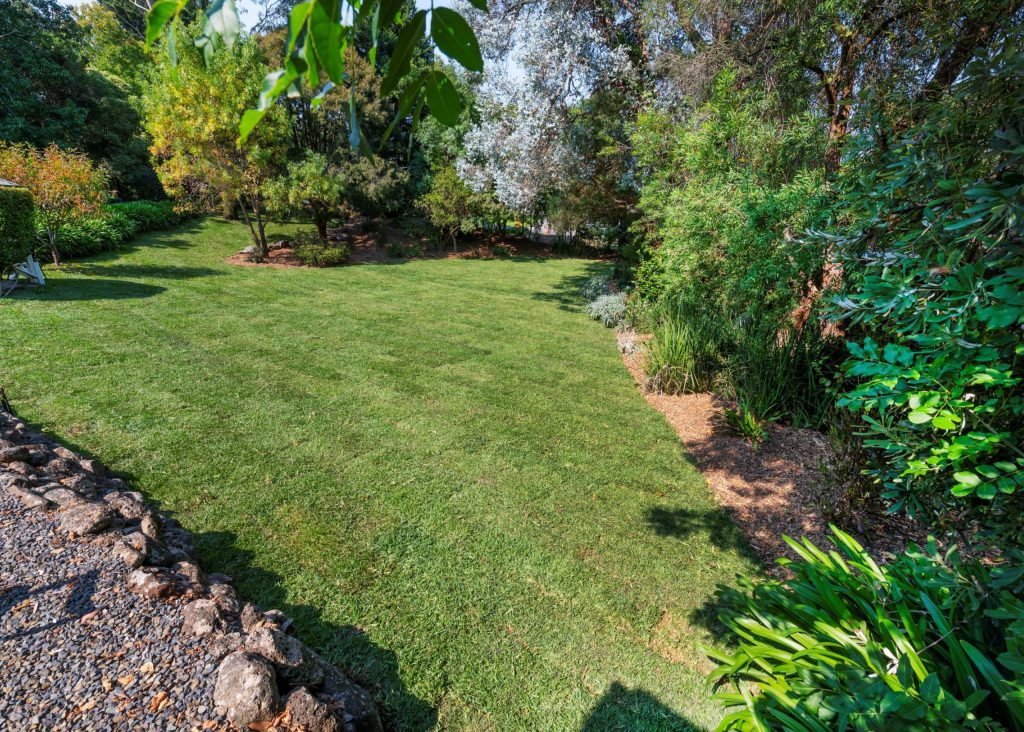 One of the main reasons for St Augustine's popularity is its shade tolerance. St Augustine grass can tolerate up to 70% shade, making it a good option for areas that receive partial sun throughout the day.
However, it is important to note that St Augustine, like most grasses, does need some direct sunlight each day in order to stay healthy. If you are looking for grass that can thrive in full shade, you may want to consider a different variety.
Drought Tolerance
St Augustine Grass has excellent drought tolerance, making it a great choice for Australia's warmer regions. It is efficient in its water usage, which means it can stay greener for longer during dry conditions.
If it does brown off in extremely dry seasons, St Augustine Grass has a full and fast recovery rate, making it an excellent choice for those looking to maintain a green lawn during periods of drought.
In a long drought, it will need some water to survive, if it dies off completely the grass will struggle to recover due to the lack of rhizomes (the underground stems).
Wear Tolerance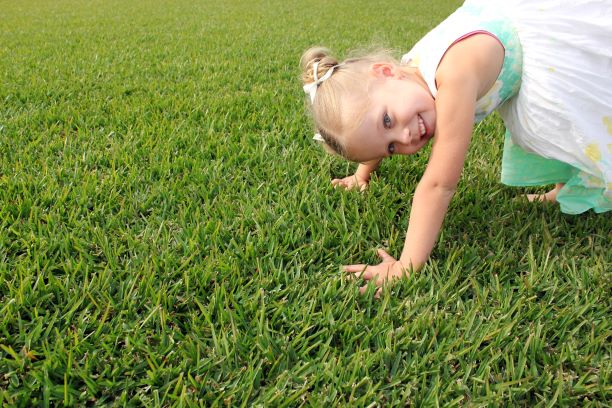 St Augustine Grass is able to withstand heavy foot traffic and recovers quickly from damage. This makes it ideal for families with young children who are constantly running and playing on the lawn. In addition, St Augustine Grass is also resistant to disease and pests, making it a low-maintenance option for busy homeowners.