For sun and shade tolerance, Prestige Buffalo will tolerate up to 70% shade with low wear, and up to 50% shade with moderate to high wear.
This strain of Buffalo sees Prestige turf being the coldest and drought tolerant variety when compared to other grasses.
Due to its large, deep root system Prestige Buffalo is an efficient water user and is able to stay green longer in dry conditions. Once established, Prestige turf's dense growth makes it harder for weeds to invade.
Shade tolerance
Prestige Buffalo grass works in full to moderately heavy shade conditions and will tolerate up to 70% shade conditions.
Three to four hours minimum of sunlight each day is recommended for your Prestige turf, at an absolute minimum it must have at least two hours of sun a day.
Drought and cold tolerance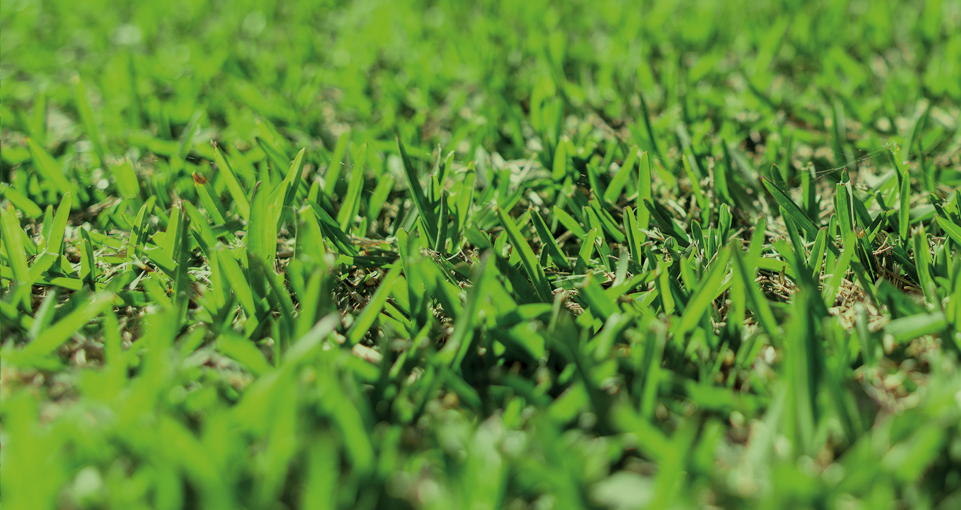 As Prestige turf has a large, deep rooted system it is an efficient water user and stays green longer in dry conditions.
For this same reason, Prestige is able to cope with cold and stay green in winter.
Prestige Buffalo is considered drought tolerant as all warm season grasses are, however, all warm season grasses may brown-off in drought if not watered when the leaves start to wilt.
If there is a long period of drought, Prestige turf will need watering to survive. Try not to leave the lawn brown from drought stress for more than 1 week if possible, as it will take longer to come back.
Less thatch
Prestige turf is a low thatch variety which means the lawn is less spongy and therefore much healthier.
When lawns have a high build-up of thatch, new roots may not penetrate as deeply into the soil, making the turf less tolerant of hot and cold conditions – this is not an issue with Prestige Buffalo.
Over a long period of time Prestige Buffalo can still get thatch, particularly if mown very tall or left too long between mowing.
However, Prestige turf will produce less thatch compared to other Buffalo varieties and can be dethatched if needed.
Hard wearing
Prestige turf's fast growth habit means it recovers quickly from wear damage.
It stands up to frequent use in most Australian backyards, thanks to its fast growth habits and strong root structure.
Darkest green Buffalo year 
round
Colour can be a top priority when choosing turf and Prestige Buffalo is the ultimate choice for lovers of dark green lawn.
In fact, trial work has found that Prestige is the darkest green Buffalo on the market and it keeps amazing winter colour.