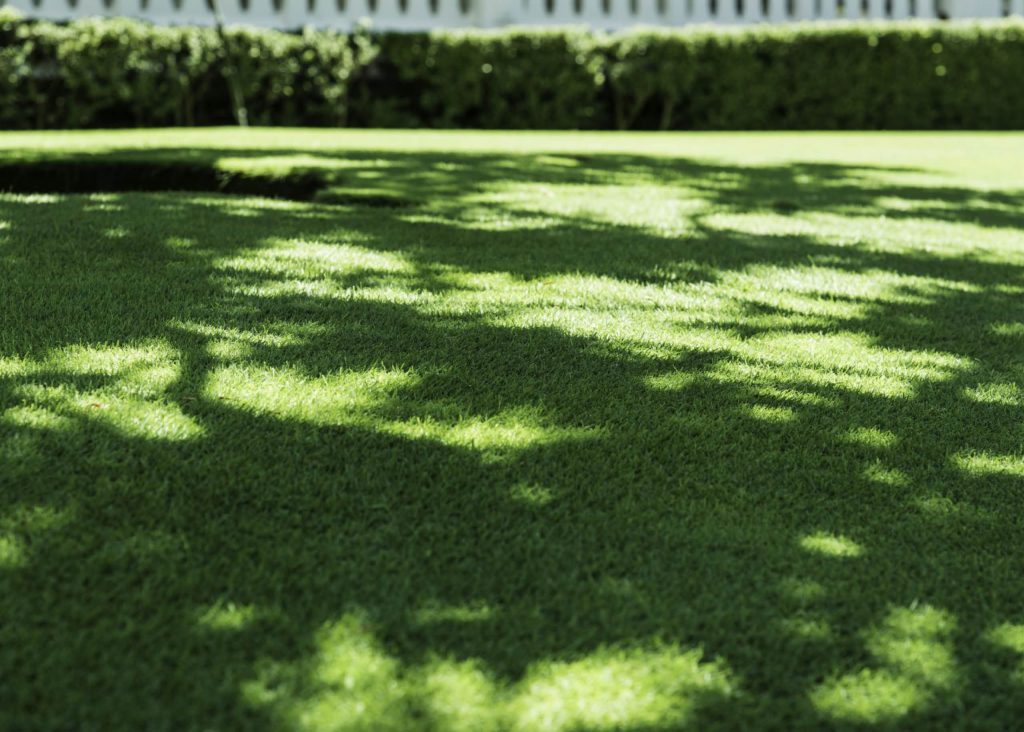 When choosing a shade tolerant grass, there are a few key factors to consider.
The first is the amount of shade the area receives throughout the day. This can vary depending on the season, with some areas receiving more direct sun during certain parts of the year than others. Critically, even shade-tolerant grasses need at least three to four hours of direct sunlight, or four to six hours of infrequent sunlight, to thrive.
You should also consider the amount of sunlight the area will receive in the future, considering the growth of trees or bushes that may eventually shade the area, or any future renovations that may create additional shade.
Also envisage how much use the lawn will receive – if it is in an area where people will be walking or playing frequently, you may want to opt for a sturdier variety of grass that is better able to withstand wear and tear.