Lawn grubs are the larvae of moths and beetles that are found in Australia.
Characteristically, there are two different types of lawn grubs: Root Feeders and Surface Dwellers.
Root Feeding Lawn Grubs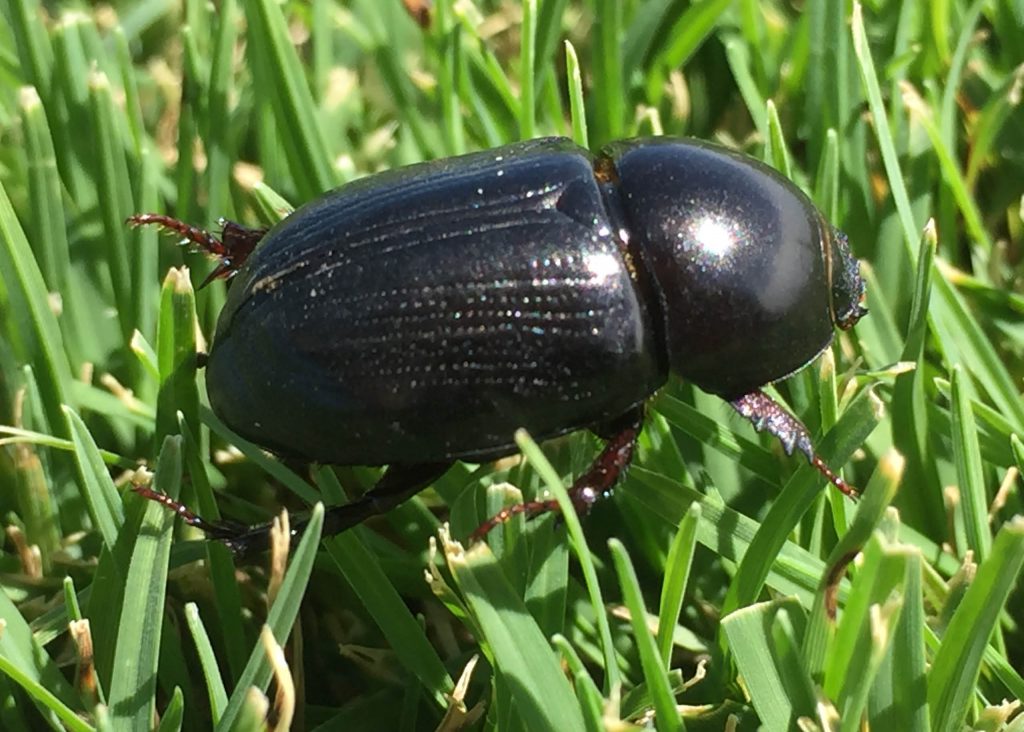 Root feeding lawn grubs are the larvae of Scarab Beetles, which includes Japanese Beetles, African Black Beetles, Argentinian Scarab, Christmas Beetles, Rhinoceros Beetles, and Cockchafers. Adult beetles are often shiny brown or black – although Christmas Beetles can be iridescent green or gold – and easier to identify than their larvae.
Common names for the larvae of scarab beetles include Curl Grubs, White Curl Grubs and C-Grubs and they can vary in size from 15mm to 60mm. The larvae usually have a soft C-shaped pale cream or white body, with six legs and depending on the species, can have black, brown, red, or yellow heads.
New generations of root feeding lawn grubs appear after female beetles lay their eggs in the soil. The eggs hatch and the lawn grubs feed on plant roots and underground organic matter before pupating and emerging as adult beetles. The eggs can lie in the soil for up to three years before hatching but usually hatch annually.
Surface Dwelling Lawn Grubs
Cutworms are the destructive offspring of harmless moths, such as the Bogong Moth, Pink Cutworm Moth, and Black Cutworm Moth.
Adult moths have a wingspan of 40mm to 50mm and fold their wings along their body when at rest. They lay eggs on blades of grass, damp plant debris or cracks in the ground.
The larvae feed at night on lawn grasses, vegetables and ornamental plants and get their name from their destructive habit of cutting seedlings at ground level before feeding on the fallen foliage.
Black Cutworms take grass down into a tunnel where they feed and hide during the day.
Cutworm larvae vary in colour from dark grey to greenish brown or black and they can be 1mm to 2mm long at hatching but quickly grow to about 40mm.
Why Do I Have Lawn Grubs?
Lawn grubs generally thrive in healthy lawns but will quickly destroy a lawn that is stressed by heat or low mowing.
Scarab beetles lay their eggs in the soil and will be attracted to a range of plants, including potted ornamentals and edible plants, including potato tubers. Scarab beetles are known to move quickly from one property to the next, so keep an eye on your neighbours' lawns!