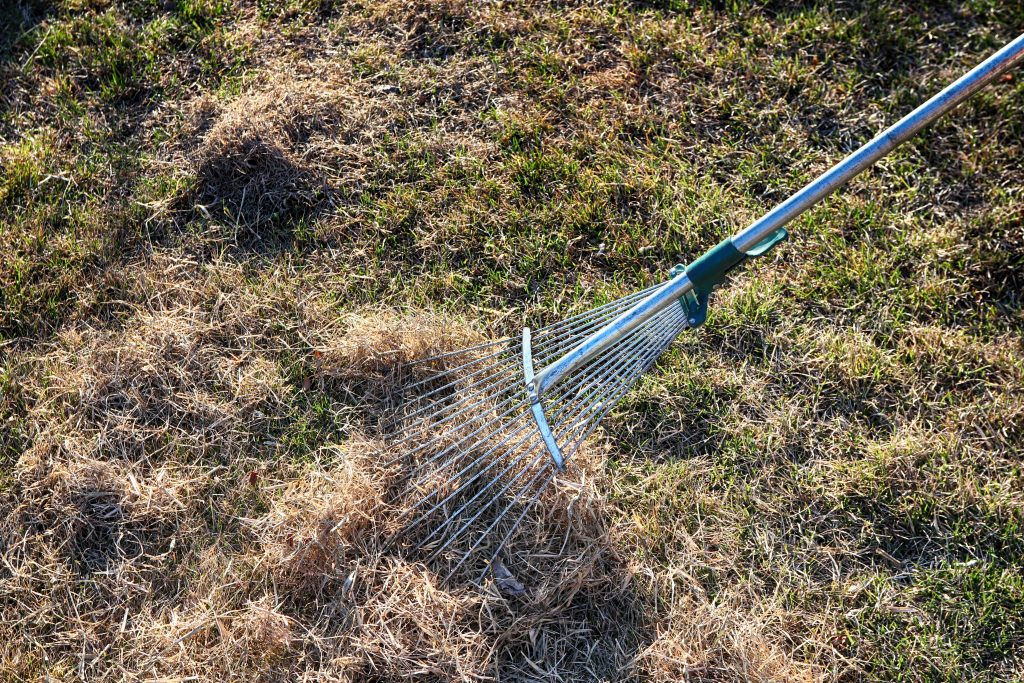 During winter not only do weeds litter your lawn but thatch starts to build up. Thatch is a layer of dead and living grass shoots, stems and roots that shows up between the soil and the grass blades in your lawn.
Raking and removing all leaves is the first step in the spring-cleaning process! But while you are raking your lawn you are also dethatching especially if you dig the rake in deeply. Raking also removes all the dead matted patches where glass blades are stuck together. Raking is a two-fold effect and achieves more than just leaf removal.
A wire or metal rake is more effective than a plastic one.