Wear Tolerance
Kikuyu grass has excellent wear tolerance and a quick recovery rate due to its large prostrate runners and vigorous rhizomes.
For kids and pets which slip and slide all over your lawn, Kikuyu grass is one of the toughest varieties to cope with high activity in your backyard.
Drought Tolerance
Kikuyu grass has a high drought tolerance thanks to its large prostrate runners and excellent growth rate.
These large prostrate runners also allow Kikuyu grass to actively seek soil moisture and establish a lot quicker than other lawn types – two to three weeks.
Fine leaf and Winter Colour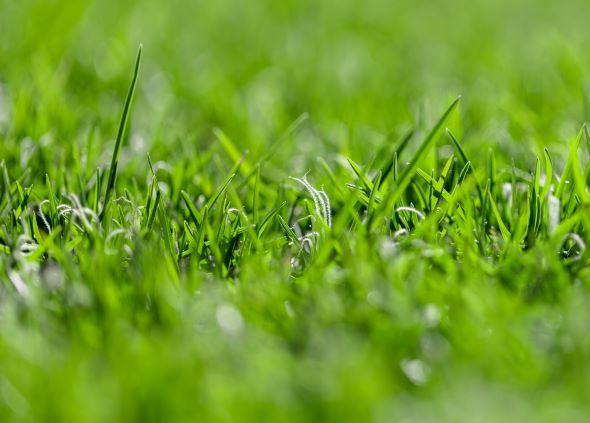 Many homeowners prefer Kikuyu grass due to its dense, bright green soft leaf which gives the lawn an elegant, uniform appearance.
One of the many traits that homeowners love about Kikuyu grass is its ability to stay green for longer during the winter.
With a little extra love through applying fertiliser during winter, the green colour of your Kikuyu grass will be the envy of your neighbours.