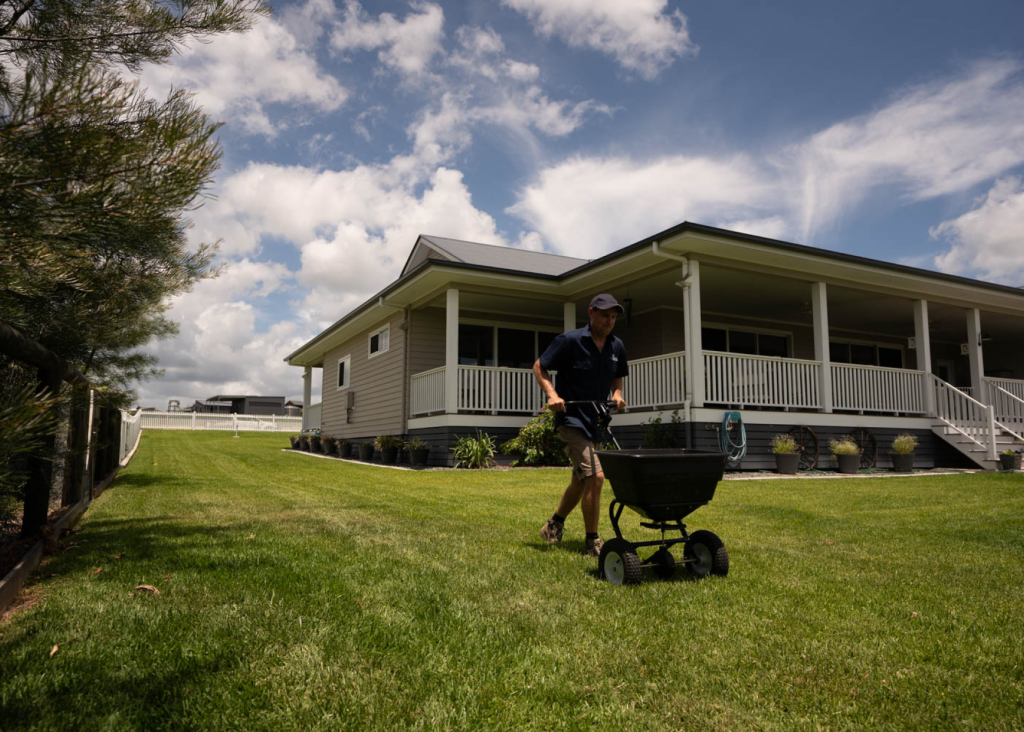 Organic lawn care also tends to focus on continual soil improvement and ensuring soil health. Granular fertilisers such as Terralift TX Trace 3-6-2 20kg set a benchmark for organically derived nutrition and root-zone support.
Products, such as Terralift, focus very much on creating healthy soils which can provide all of the required plant nutrients (major and minor nutrients as well as required trace elements), buffer pH and toxic imbalances, and provide microorganisms that will ensure long term and permanent improvements to the soil. They do contain some inorganic fertilisers which help them to provide enough nitrogen to feed a heavy use lawn.
The best time to apply your organic lawn fertiliser in autumn is either late March or early April or during spring (when the ground has finally warmed-up). You can also make another application of organic lawn fertiliser during winter – preferably late June.