Shade tolerance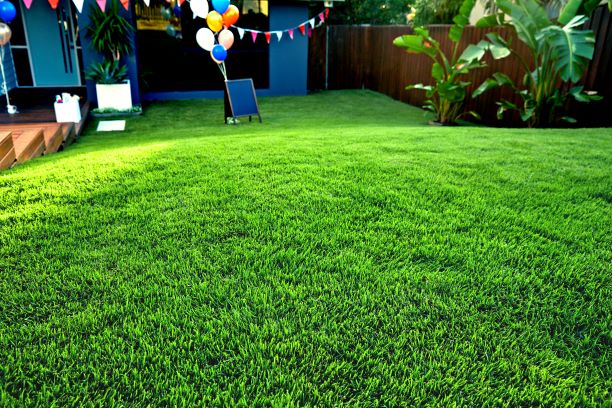 In low wear areas, Empire Zoysia will tolerate up to 50% shade, while in moderate to high wear areas it can tolerate up to 30% shade.
Drought tolerance
With water restrictions a threat throughout Australia, Empire Zoysia is a grass that is water efficient and has very high drought tolerance making it an ideal choice for areas with low rainfall or council water restrictions.
During summer, infrequent deep watering of your Empire turf promotes a healthy lawn and a strong deep-rooted system. Watering time is best in the early morning.
Very low maintenance
After being left for 20 weeks without mowing, Empire Zoysia Turf only grew to 116.95mm compared to Kikuyu which grew to 413.15mm and Couch 205mm.
Empire Turf also requires less edging than Couch, Kikuyu and Buffalo grasses. Unlike other grass such as Kikuyu and Couch, Empire Zoysia will not creep into your garden beds.
The low maintenance (less fertiliser), hard-wearing variety makes Empire Turf a popular preferred choice for new, renovating or established family lawn owners.
Suits all Australian backyards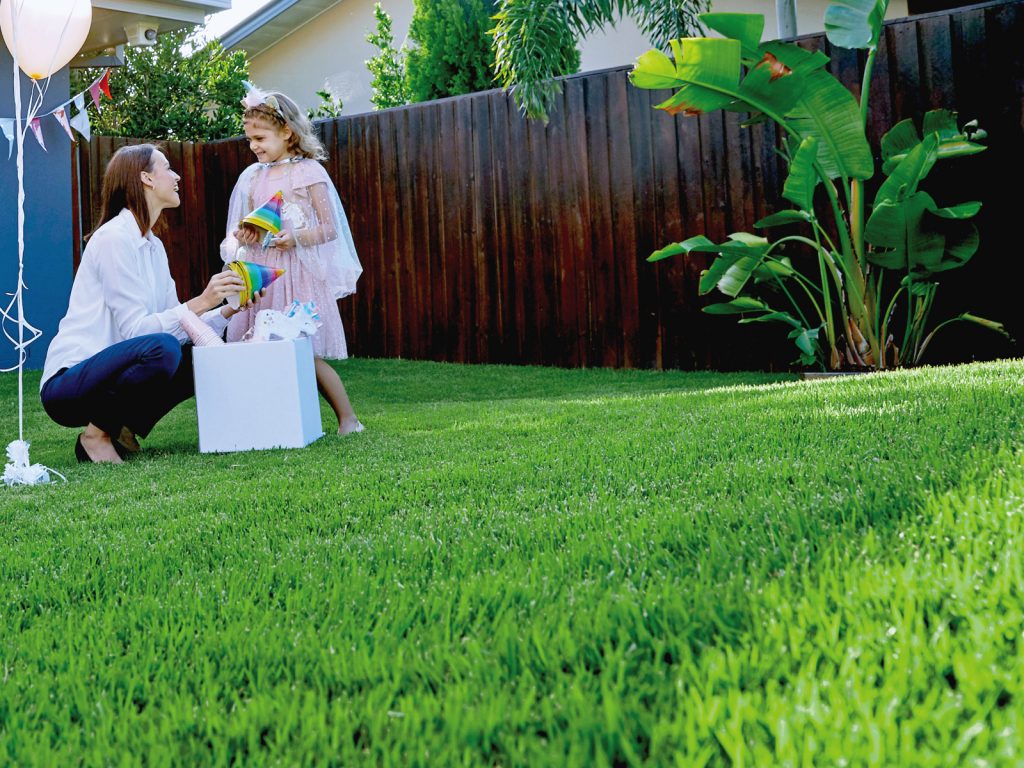 Empire Zoysia suit's all Aussie backyards!
And it doesn't matter what size yard you have, Empire Turf's fine-medium, tight leaf blade is well proportioned to suit smaller-sized yards or large ones!
Matching all Australian conditions, Empire Zoysia is a warm season grass which is well-suited from Darwin to Tasmania and across from Sydney to Perth.
Hard wearing
Behind Empire Zoysia's performance is its deep rooted and underground runner system that allows it to endure extreme climatic conditions.
The very best soils for Empire Turf are loams, sandy loams, and loamy sands however it can be grown in all soil types.
For a faster-growing lawn or to increase wear tolerance simply fertilise your Empire Zoysia lawn more frequently.
For homeowners with pets and children, Empire Zoysia provides wear tolerance, endures moderate shade and out-competes pesky weeds.
Best planting time
When installing Empire Zoysia, it is best when the weather is not too cold. However, Empire turf can be laid anytime of the year in Brisbane and north Queensland.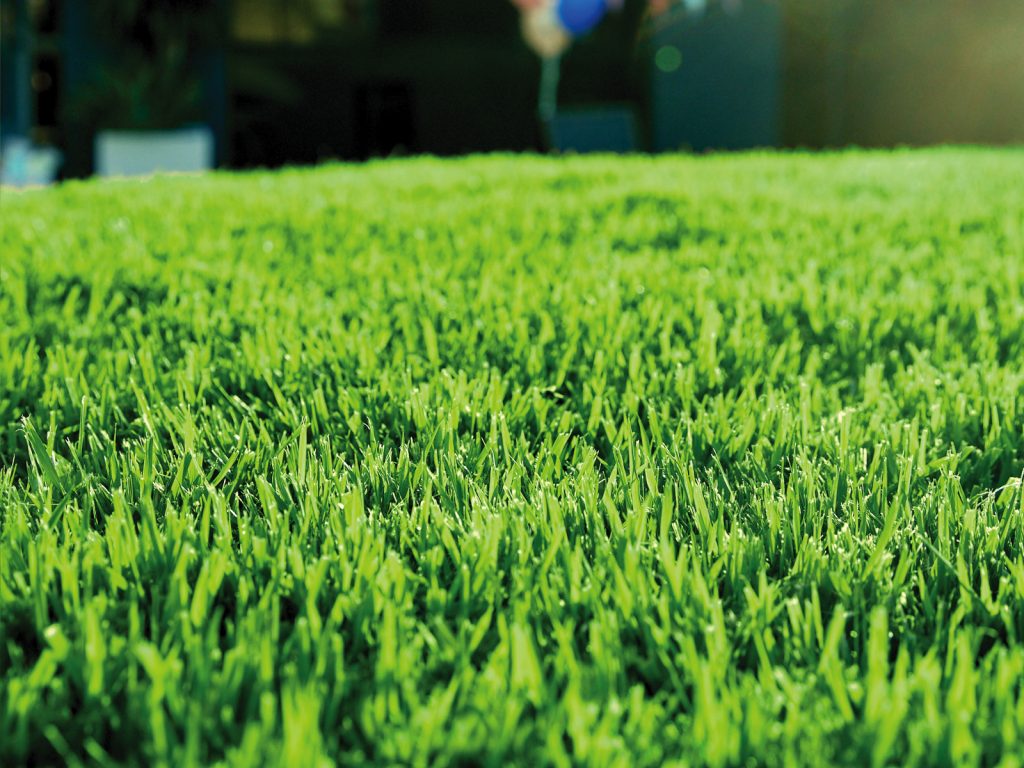 Avoid laying Empire in the following months in certain regions:
ACT: From March 15 – September 15. (including similar climates such as Bathurst, Armidale and Ballarat)
Victoria, SA, WA: From April 25 – August 25.
Sydney: From May 15 – August 15.
If planted in warmer weather, Empire Turf will establish relatively quickly.
In early spring or autumn Empire Zoysia may take a week longer than other types to establish, but what's a week compared to a lifetime of low maintenance!
Empire during winter
Empire Turf is a warm season turfgrass variety meaning it will go into dormancy when the weather turns colder in autumn and winter. The duration will depend on several factors like your location and rainfall amounts.
However when fertilised well in autumn and winter and short mown, Empire Turf has a much better winter colour.