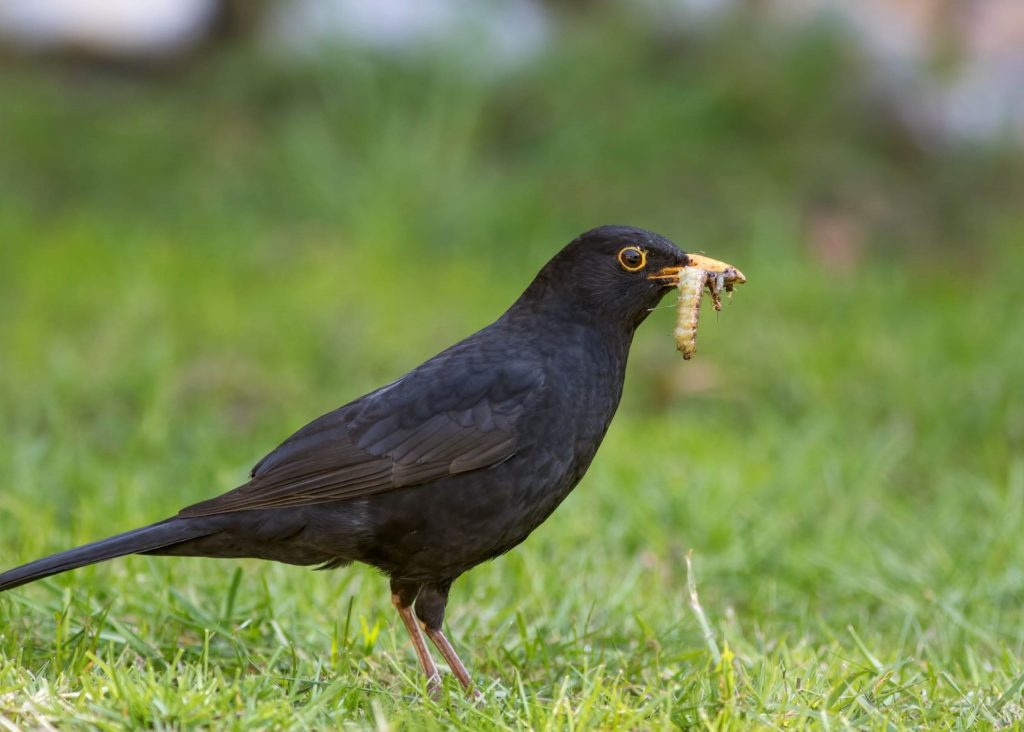 The first inclination in protecting your lawn from bird destruction is to control the birds themselves, however the truth is that the birds are not causing the problem!
Basically birds digging in your lawn means they are looking for food, and your lawn therefore houses a large plate of delicious nutrients such as lawn weeds and pests. 
However these weeds and pests will actually do more damage to your lawn than the birds and the birds are actually helping you control their population.
So if you do want to stop the birds from digging up your lawn you need to get rid of the problem – which is the presence of weeds and pests.