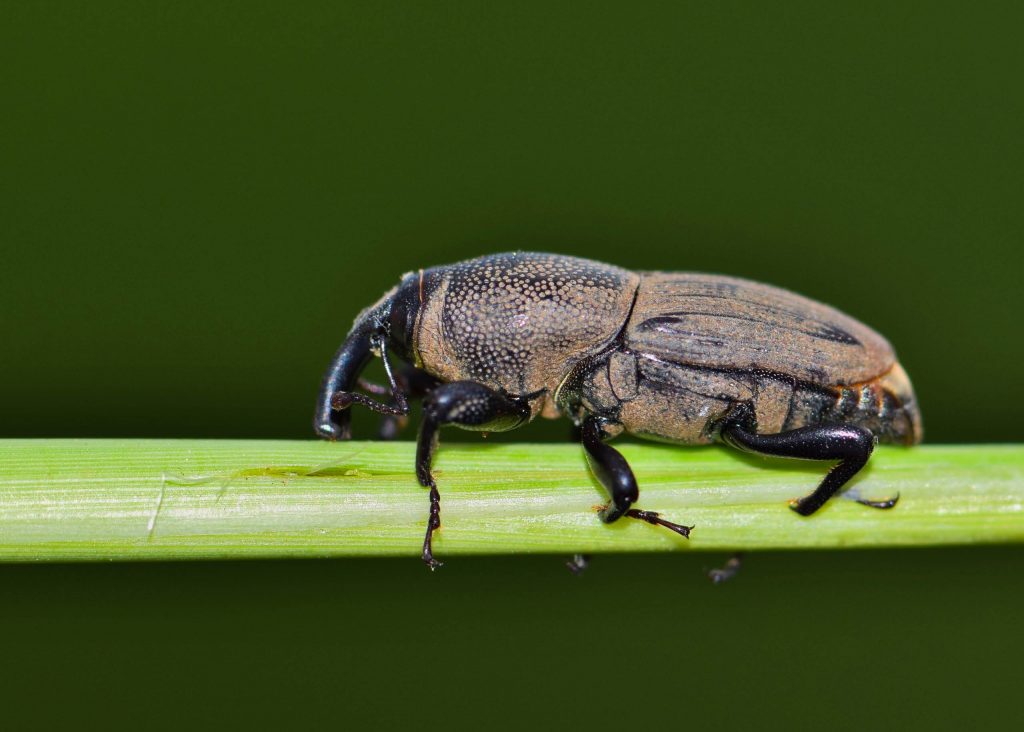 A type of weevil, adult Billbugs chew holes in your grass so they can lay their eggs.
The eggs hatch after two weeks and the larvae eat the grass from the inside out. They then move to feeding on the stem and roots, causing most of the damage to your lawn.
Billbug larvae are white, with a reddish-brown head, up to 10mm long and have no legs.
They hide in the soil where they transform into young adults, which often have dark brown stripes on the wing casings and bodies up to 10mm long.
There can be two generations of Billbugs between August and May, and overwinter as adults.
The adults have a hard pitted shell that ranges in colour from clay-brown to near black, with a distinctive duck bill-like snout, and elbowed antennae.
Signs of damage include yellowing plants, hollowed out stems filled with sawdust-like material that break off easily, and the development of patches of brown dead grass.
Billbugs are pests of warm season grasses, such as Kikuyu and Couch, and are found in parts of New South Wales, Queensland, South Australia, Victoria and Western Australia.