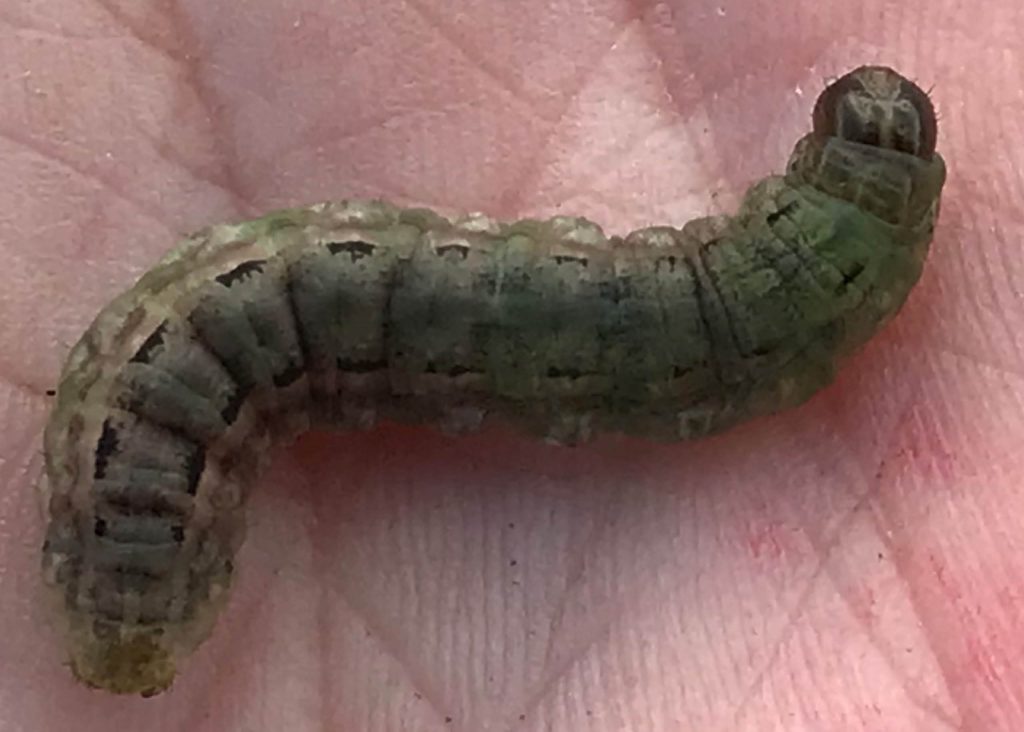 Mature Cutworms are plump, smooth caterpillars often with longitudinal lines and brown to black spots on their back and sides.
They vary in colour from dark grey to greenish brown or black and can be 1-2mm long at hatching but quickly grow to about 40mm.
Cutworm larvae pupate into a moth which is attracted to light and lays clusters of eggs at night in your lawn.
Resting moths fold their wings along their body.