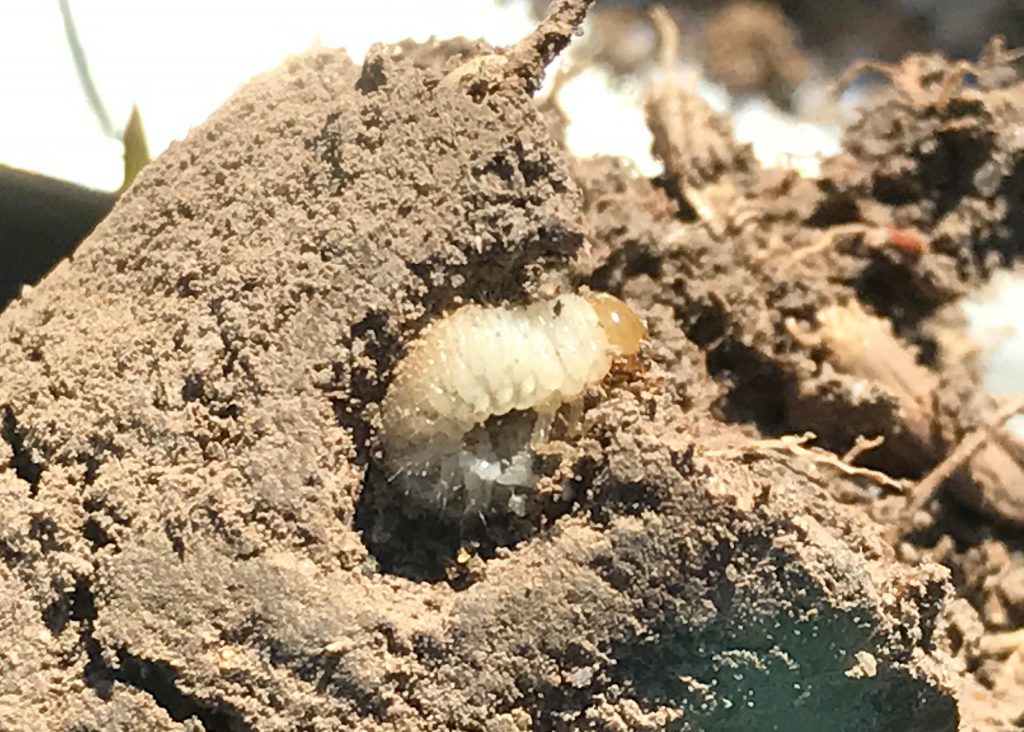 Chafer Grub is another name for Lawn Grubs which are among the most common pests of Australian lawns.
The larvae usually have a soft C-shaped pale cream or white body with six legs, and can vary in size from 15mm to 60mm.
Depending on the species, their head may be black, brown, red or yellow.
They spend most of their life underground, before pupating and emerging as adult beetles from late summer to spring. The beetles fly locally and return to the soil to mate and lay eggs.
The eggs can lie in the soil for up to three years before hatching but usually hatch annually.