Sign 1: Moths Flying around at Dusk
Watch out for the presence of increased numbers of moths and beetles in spring and early summer, especially at dusk when they can be seen flying just above your grass in search of somewhere suitable for laying eggs.
Sign 2: Insect Activity at Night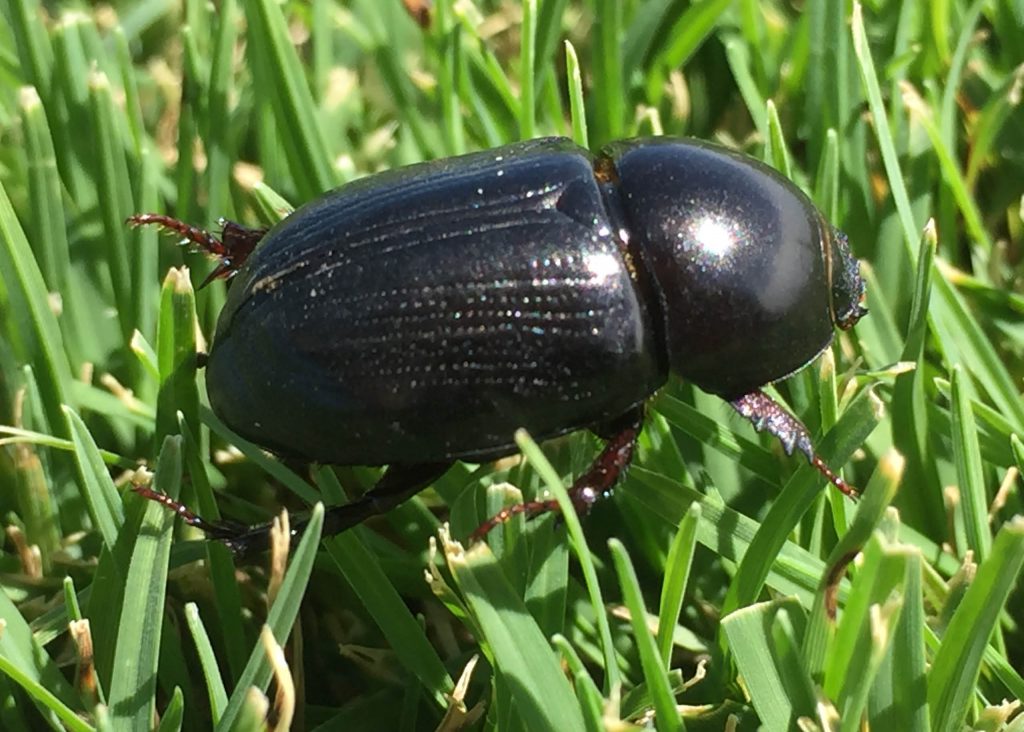 Beetles and moths are attracted to light streaming through glass doors and windows, and exterior lights at night.
Monitor numbers as an indicator of potential egg-laying activity. Eggs hatch in two to five days and the grubs spend the next three weeks, or so, chewing up your lawn before entering the pupal phase when they transform into moths and continue the cycle.
Sign 3: Birds Flock to Your Yard
Large native birds, such as insect-eating birds for example, the Common Myna (also known as the Indian Myna), Magpies, Pied Currawongs, Butcher Birds and Ibis love to feed on Lawn Grubs.
Keep an eye out for these birds pecking at your lawn, as it may indicate the presence of Lawn Grubs.
This pecking may also cause some lawn damage; however the grass should recover with appropriate watering and fertiliser.
Sign 4: Brown Patches Appear
Signs of larval feeding damage often first appear as small irregular yellow or brown patches.
There will often be a brown spot up to 50mm across with a hole in the middle where the Lawn Grubs hide during the day.
This becomes more apparent as the rest of your lawn continues to grow and green up after receiving a spring application of fertiliser.
Sign 5: A Spongy Lawn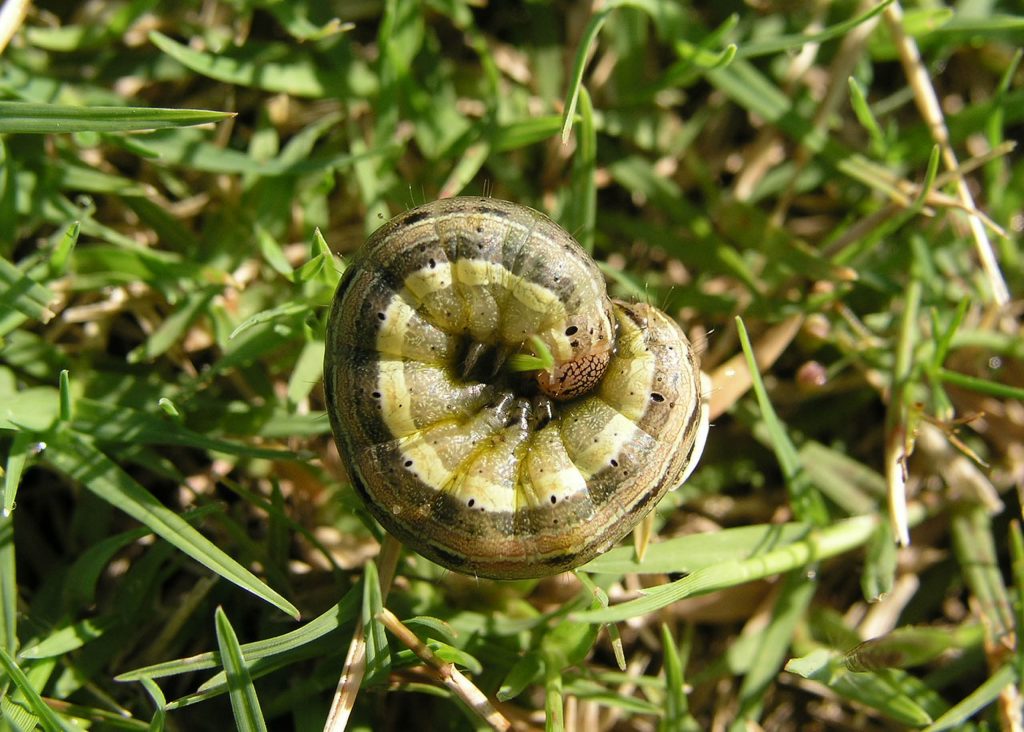 Many Lawn Grubs hide in the soil, mulch or thatch during the day.
Some, such as Curl Grubs, which are the larvae of Scarab and Black Beetles, chew on the roots.
Others, such as Cutworms, come out at night to feed on grass blades and stems, which they cut at ground level, hence the name.
Unlike sponginess caused by excessive thatch, in this case it's due to root damage. Try lifting some of the grass in the brown patch – it will roll up like carpet if Lawn Grubs have severed the grass from the roots.