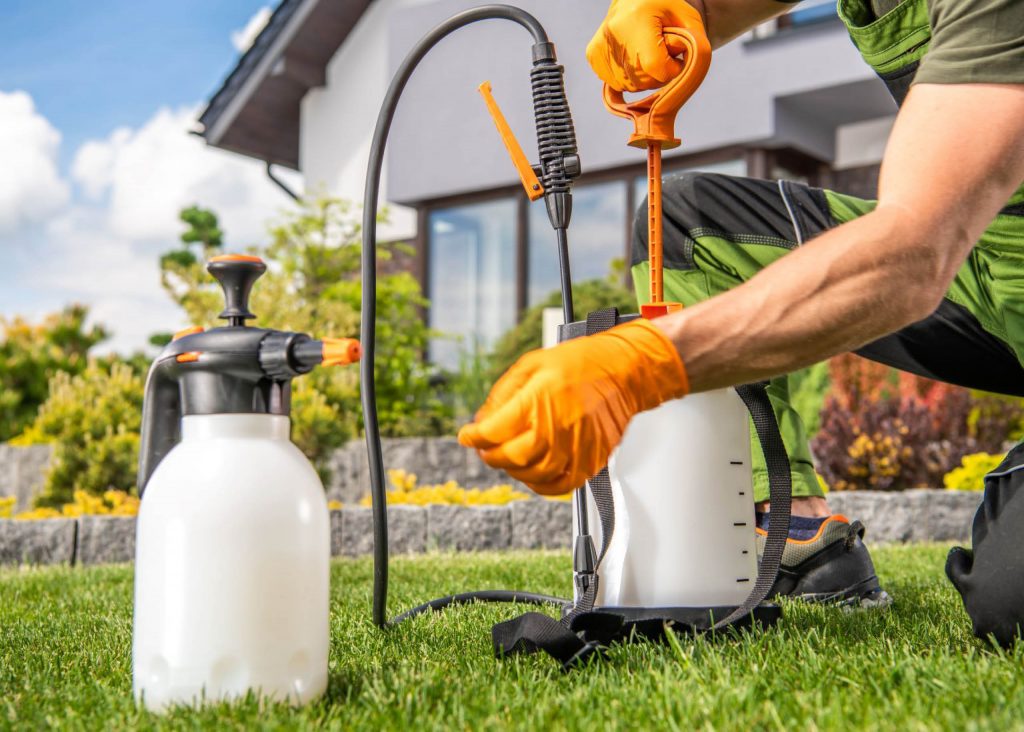 Pest insect control can often be an ongoing process, depending on where you live, what grass is in your lawn, how healthy it is, and which insects are responsible.
Winter: Many insects will lie dormant over winter, taking refuge in the soil, garden beds, shrubs and trees. They can be tackled with a preventative spray in early spring before temperatures start to and new green shoots begin to grow. This will help control aphids, mites, caterpillars and insect eggs laid in late autumn or early winter and stop them from attacking new growth.
Spring: A preventative spray during early spring should protect your lawn until summer pests such as beetles and cut worms begin to emerge. Keeping your lawn weed-free in spring will also help keep insect populations low.
Early summer: We love to spend time in our yards in summer and so do many pests. Check frequently for the presence of insects and signs of damage. As well as beetles and Lawn Grubs, look out for aphids, leaf hoppers and mites. Remove dead vegetation and weeds to avoid attracting insects that feed on decomposing plants.
Summer: Remove any containers that can hold stagnant water which is a favourite breeding ground for mosquitoes. Mozzies also congregate in patches of weed and piles of loose garbage.