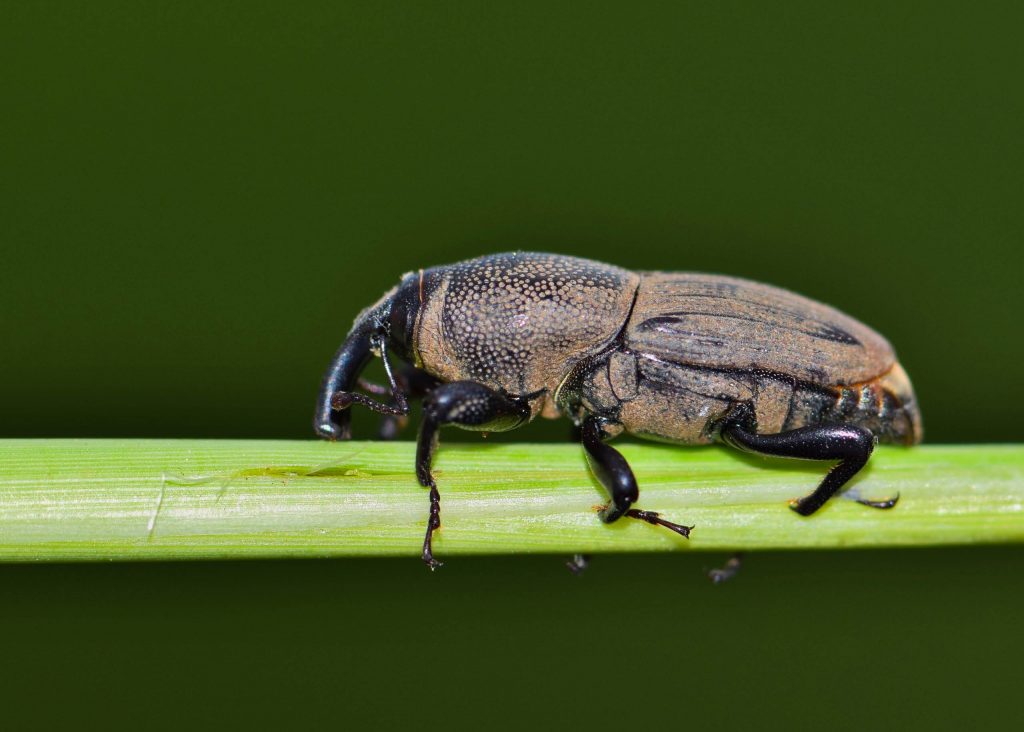 There are several different types of Garden Weevils to watch out for. They prefer warm, moist conditions and will hide during the day in loose bark, mulch, curled up leaves and thick layers of thatch.
Billbugs are pests of warm season grasses, such as Kikuyu and Couch, and the adults chew holes in your grass so they can lay their eggs.
Adults have a hard pitted shell that ranges in colour from clay-brown to near black, with a distinctive duck bill-like snout, and elbowed antennae.
Billbug larvae are white, with a reddish-brown head, up to 10mm long and have no legs.
The larvae eat the grass from the inside out, then move to feeding on the stem and roots, causing most of the damage to your lawn.
Argentine Stem Weevils emerge after winter to mate and the females, which are mottled grey to black, lay eggs under the leaf of a host plant.
The larvae are smaller than Billbugs, but are similarly destructive – feeding inside the stem and crown of turf grasses.
When disturbed, the flightless adults often play dead, tucking in their legs and antennae and lying very still.