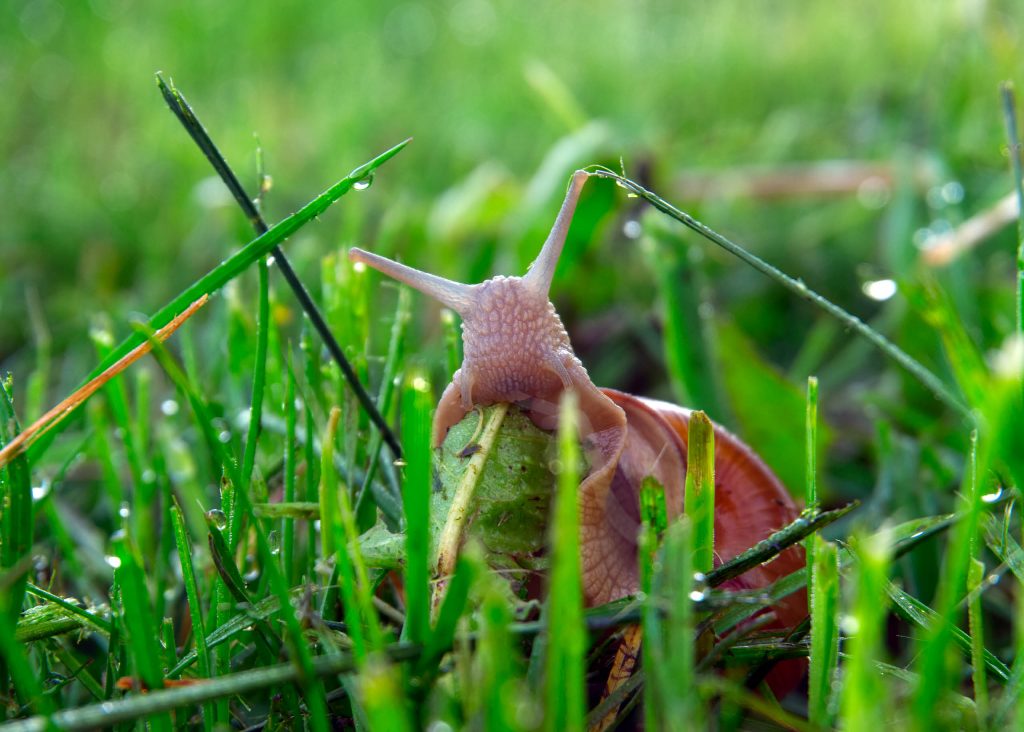 Snails and Slugs belong to the group of soft-bodied animals called gastropod molluscs.
Snails have a large external shell used for protection, while Slugs have a small internal shell that helps them retain nutrients.
Both eat plants and vegetation, favour dark, moist habitats and leave a trail of slimy mucus wherever they go.
They can spread under their own steam, slowly, but are more likely to cover larger distances through the movement of plants, soil and other objects, such as garden and farming equipment.
While some Snails can be found feeding during the day, most Slugs are nocturnal, coming out only at night.
Snails and Slugs are not often seen during hot, dry weather when they take shelter under plants, rocks, piles of rubbish and weedy patches.
The Common Garden Snail, which can live for up to 12 years, has a shell about 25mm across and is brown, with a distinctive striped pattern.
Pest Slugs usually grow to about 50mm long, although the Great Leopard Slug can be double or quadruple that size. They have two pairs of tentacles on their heads, compared to the single pair on harmless Native Slugs.
Young Snails and Slugs will gnaw leaves down to a skeleton, while older creatures chew distinct holes.