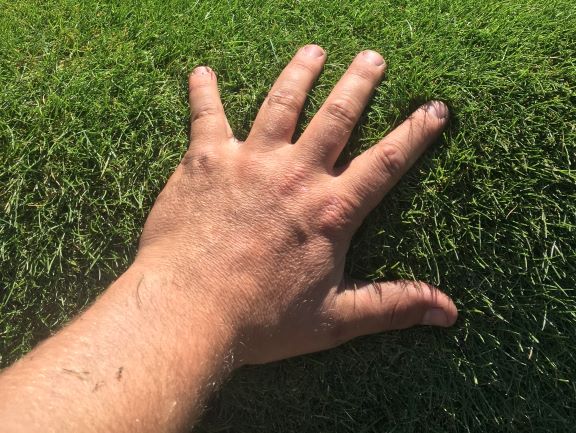 Before rushing into any lawn care plan, determine the best approach to managing your lawn.
How much water do you have to use on the lawn over summer? Are water restrictions imposed?
Make sure your mower blades are sharp, so they don't tear your lawn leaving it weak and vulnerable to pests.
Having sharp mower blades also means you cut a neater, healthier-looking lawn during summer.
Rake up any leaf or stick debris that could be blocking sunlight, airflow and water which are all required for your lawn to grow properly.
During summer, extra lawn debris also has a habit of promoting pests and diseases as well as ugly brown patches.