About the weed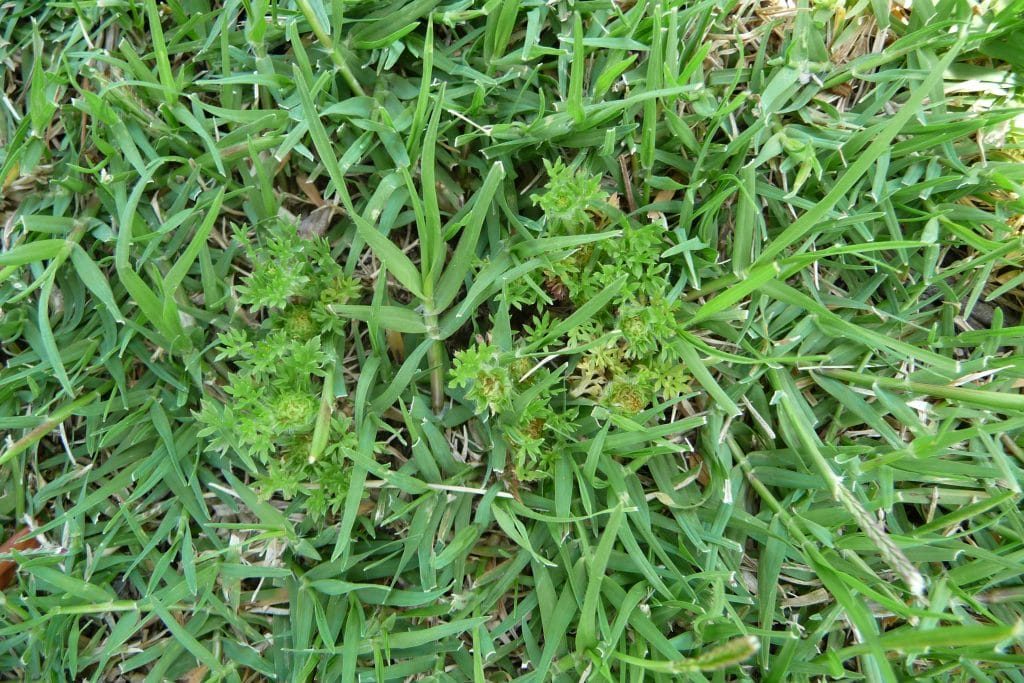 Bindi Weed is a broadleaf winter annual that is also known as Lawn Burweed and Spurweed.
It is a very invasive, low growing weed that produces bur-like fruit that poses a hazard to humans and animals due to their sharp edges.
The weed evolves during winter and develops carrot-like leaves, during spring it produces a single flower that matures to form a prickly seed pod with three spines.
Control
The best time to remove Bindi Weeds is during late winter or spring.
If you only have a small amount of Bindi in your lawn, then hand removal is suitable if you remove the plant along with the roots.
If your lawn is rife with Bindi, then myhomeTurf recommends a Broadleaf Weed Herbicide with the Common Active Ingredients of Clopyralid, Diflufenican and Potassium Salt.
Bow and Arrow 500mL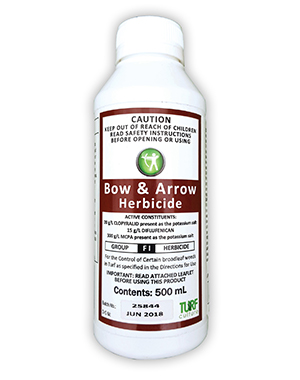 Bow and Arrow 500mL is one of the most effective broadleaf liquid herbicides on the market. Suitable for Zoysia, Kikuyu, Couch and Buffalo grasses however transient discolouration may occur on Kikuyu, Carpet and Queensland Blue Couch lawns. Always read the safety directions and instructions on the product label before use.
SHOP NOW