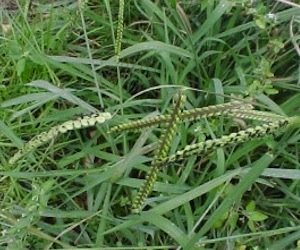 Paspalum can grow to over a metre tall in the wild or in garden beds, but this highly adaptable weed type will completely change its growing habits when grown in a home lawn that is regularly mowed.
While regular lawn mowing should be able to control and stop this weed from spreading through the regular removal of its seeds, Paspalum simply stops growing higher and instead begins to creep along the ground.
Paspalum will grow seed-producing stems, each with 3 -7 spike-shaped seed-bearing heads. The heights of these Paspalum stems vary depending on the regularity of lawn mowing and how high the lawn is cut.