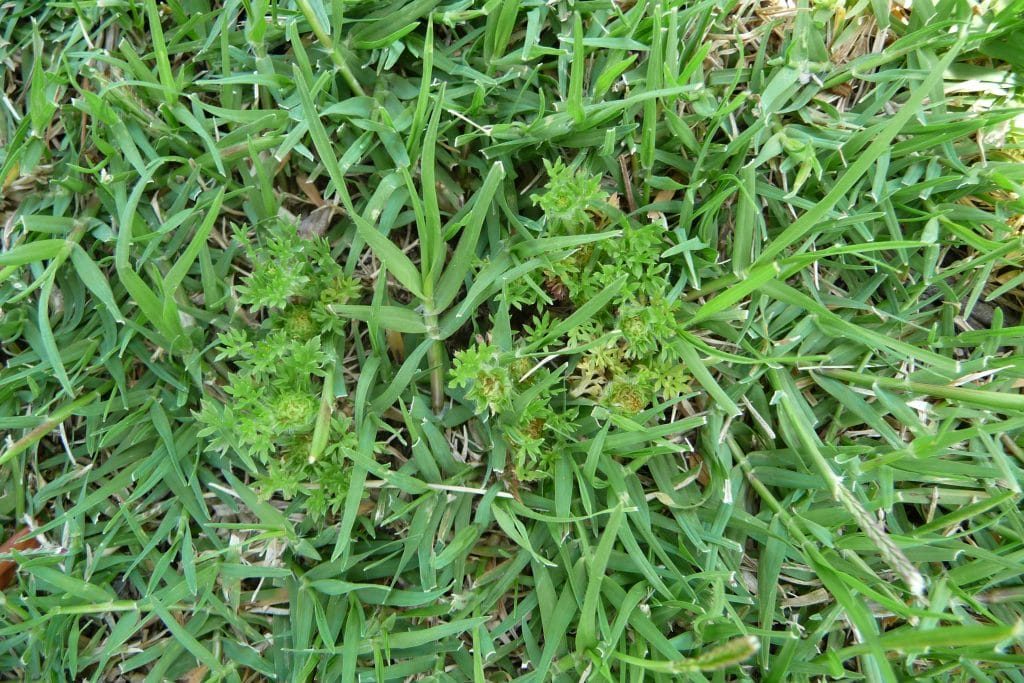 During winter, the growth habit of your lawn is not as lush and thick as it is during other seasons, therefore weeds will find it easier to penetrate.
Prevention is always better than a cure. So, during winter, try to grow a bit of extra length into your lawn and ensure the soil doesn't become too compacted. Aerating with a garden fork is one way of elevating compaction.
Poorly nourished lawns also tend to be taken over by weeds such as Bindi. But don't feed the lawn once the Bindi appears as this will only promote growth.
As Bindi is a low growing weed, mowing will not remove the problem. The seeds and flowers of Bindi can remain safely under the grass – well below the mowing height. The trick is to raise the height of the mower during winter to avoid scalping the lawn, which opens the lawn up to weed invasion.
So, in short, having a well maintained and nourished lawn helps prevent the onslaught of weeds during winter.