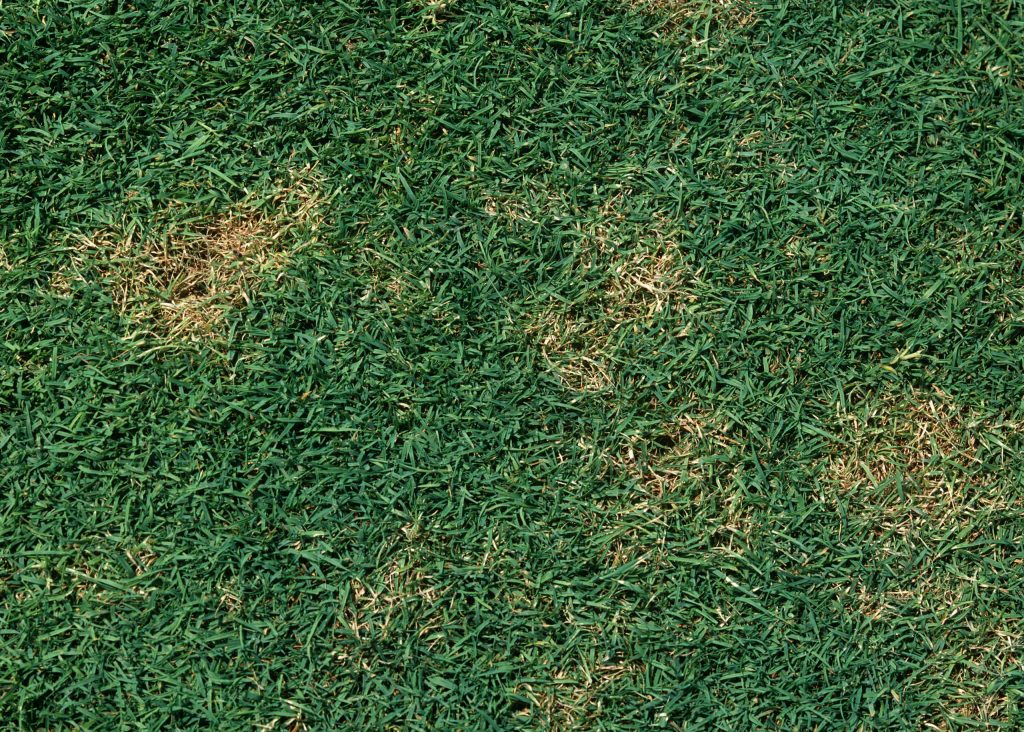 Knowing what to look for is essential to both treating and preventing Dollar Spot.
As the name suggests, the first signs can be circular yellow patches about the size of an Australian one dollar coin. The water soaked lesions then become straw-like, with a reddish-brown margin.
On closely mowed grass, the patches are sunken and can join up to form larger irregular patches.
They can be mistaken for drought injury or fertiliser burn in taller lawns.
If you're not sure what's causing the damage, carry out an inspection early in the morning after a cool night or when there's heavy dew on the ground.
Look for fine threads resembling spider webs or cotton that disappear as the day warms up.
This is known as mycelium and is the way the fungus spreads from one leaf blade to another. Dollar Spot also can be spread by equipment, wind, soil, people and animals.