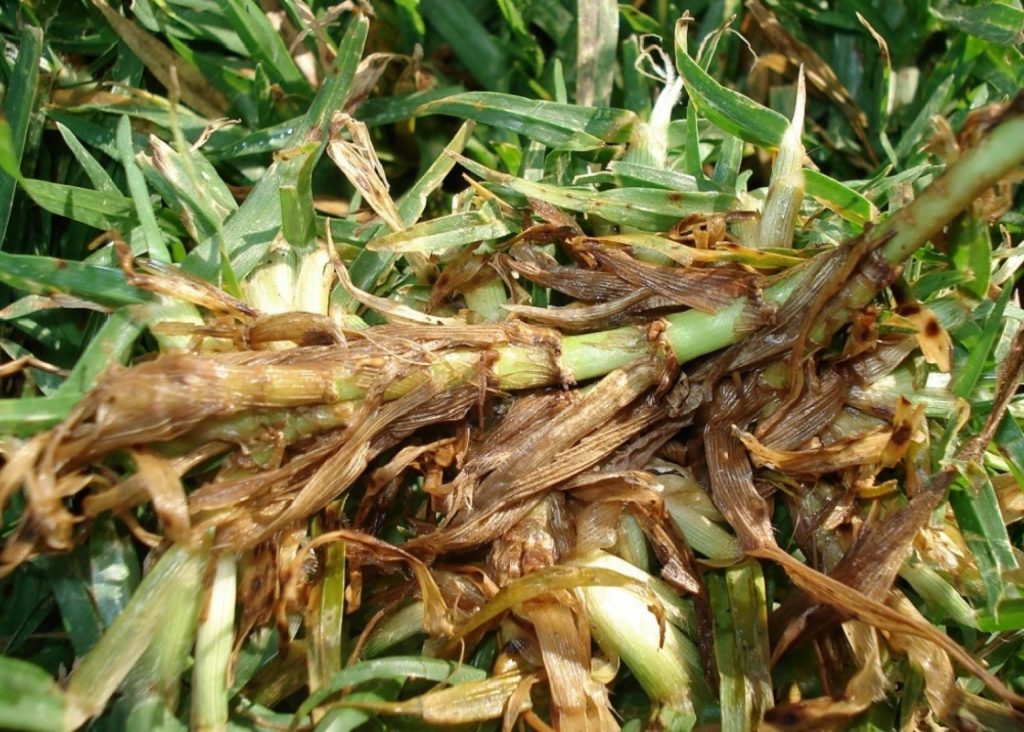 Helminthosporium is a fungal disease that impacts all turf grass species. It is caused by a group of complex fungi, which all cause similar symptoms when they infect grass leaves.
Warm season turfgrasses, specifically Kikuyu, are primarily affected by Bipolaris spp. and Exserohilum spp. Couch, Bent, Fescue, and Ryegrass are susceptible to disease outbreaks caused by Drechslera spp.
Helminthosporium Leaf Spot symptoms can vary depending on the grass variety and fungi involved. In Kikuyu, symptoms appear as pinhead-sized brown to purple spots that appear on the leaves. In Couch grass, the disease appears as white or black blotching of the turfgrass surface. These blotches are irregular in shape and can range from 20mm to 600mm in diameter. Inspection of the leaves and stems shows lesions which are purple to black in colour.
Grass blades affected with Helminthosporium Leaf Spot will eventually die and wither. Severe infestations result in turf thinning, and eventual death.