Rotary lawn mowers have one or more sharp horizontal blades that spin at high speed under the deck to chop off the grass.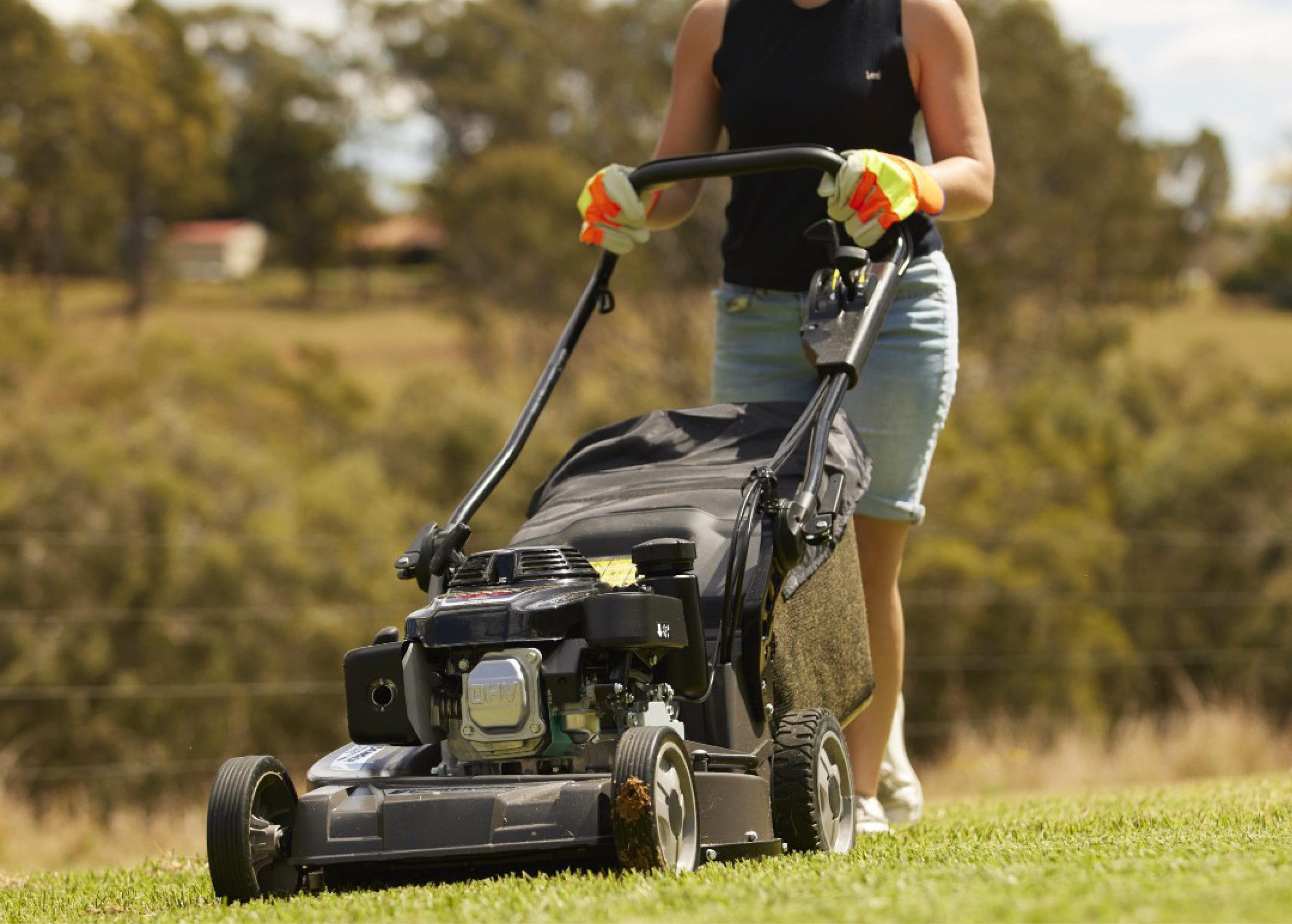 The operator typically walks behind the mower which flings the grass cuttings out the side or into a catcher or bag mounted on the back. 
Rotary mowers are usually powered by engines running on two or four stroke petrol, but are also available in more eco-friendly corded or cordless electric models. 
Manual push mowers rely on your effort to move the machine around your lawn, while self-propelled mowers do some of the grunt work for you, making the task easier.
If your lawn area is bigger than 1000 square metres, or you get fatigued when mowing, you might prefer a ride-on mower.
Advantages of a rotary lawn mower include: 
They are typically less expensive than other types of lawn mowers.

 

They are easy to use and maintain.

 

They are widely available and can be bought at most hardware stores or online.

 

They are good for small to medium sized lawns.

 
Disadvantages of a rotary lawn mower: 
They can leave grass looking unevenly cut. If precision cutting is more your style, you might prefer a cylinder mower.

They can be noisy and produce smelly emissions.

 

Electric mowers are quieter but running time is limited by battery life, or access to outdoor power points.