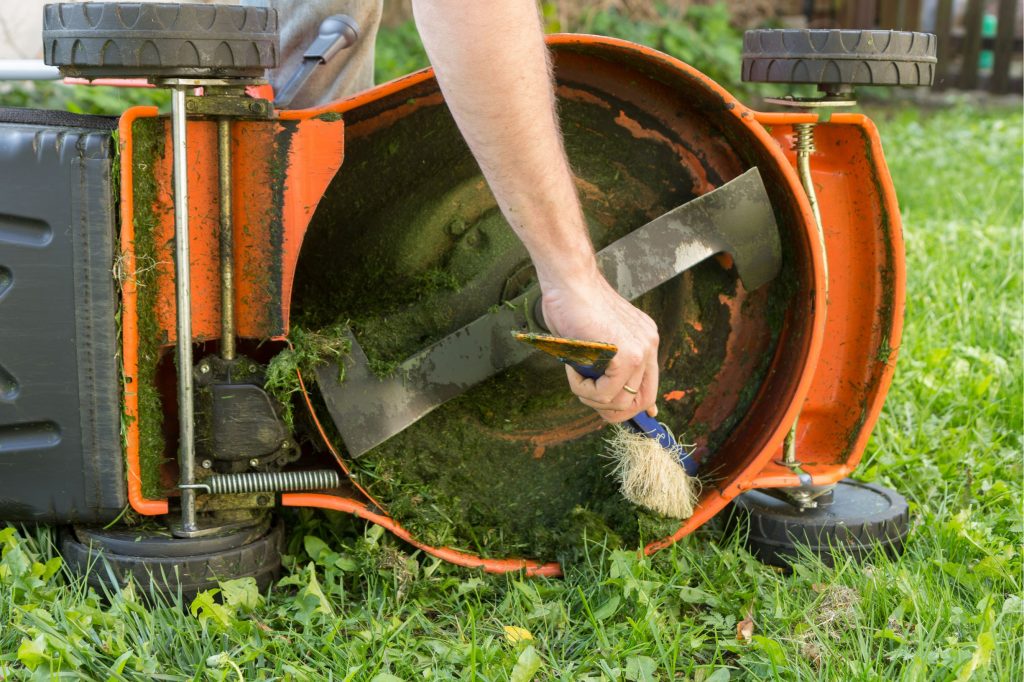 One of the most crucial aspects of lawn mower maintenance is cleaning.  
Leaving your mower dirty can affect its performance, cause metal parts to rust, and promote the growth of mould and fungus which can easily be spread across your lawn causing unsightly damage. 
Cleaning your lawn mower can help prevent these issues and extend its lifespan, giving you years of trouble-free mowing.  
Here are the key steps to follow: 
Disconnect the spark plug – Before you start cleaning, disconnect the spark plug to make sure the engine can't accidentally start.

 

Remove the blades – Remove the blades by unscrewing the bolts that hold them in place.

 

Clean the blades – Use a brush to remove any debris or grass clippings that may be stuck on the blades. If the blades are rusty, blunt or damaged, consider replacing them.

 

Clean the deck – Use a scraper or a stiff brush to remove any dirt, grass, or debris from the deck. Avoid using a wire brush which can be too rough and damage the paint.

 

Clean the catcher – Unhook the catcher or clippings bag from the mower and brush out any dried lawn clippings. Use a garden hose to wash it out if it's dirty.

 

Wash the mower – Use a garden hose to wash the mower. Avoid using a pressure washer as it can damage the engine or electrical components. Use a mild detergent or degreaser to clean away stubborn grease stains or dirt.

 

Dry the mower – Once you have finished washing, dry the mower with a towel or leave it to air dry.