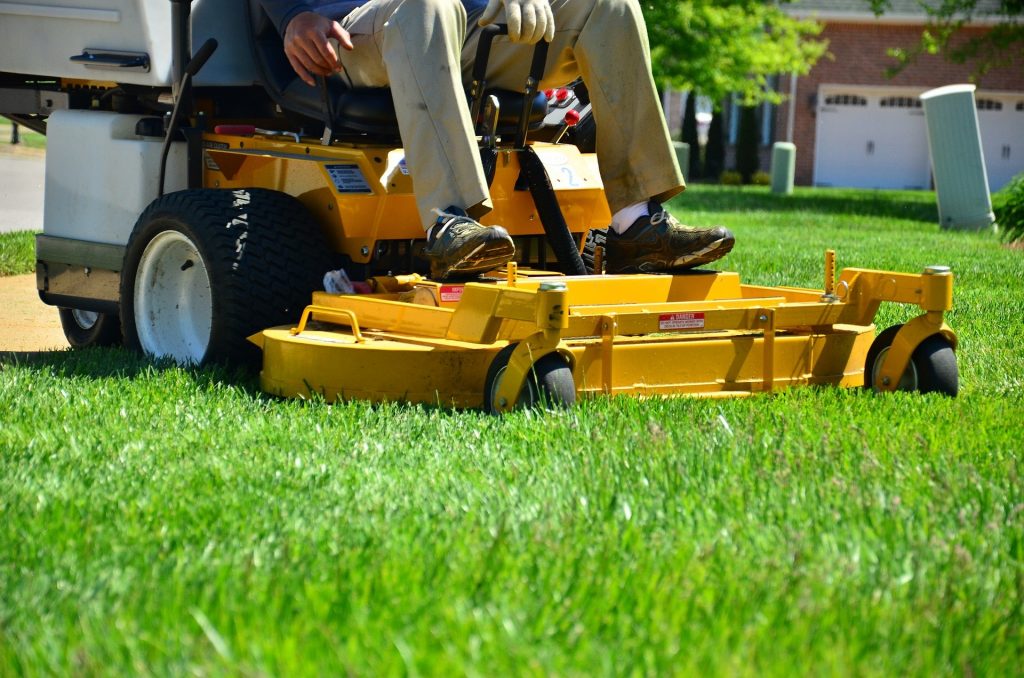 Zero-turn mowers have a rear-mounted engine and are directed using levers instead of a steering wheel. 
They're able to make very tight turns, even with a large cutting deck, which can be a boon when you're in a hurry and dodging obstacles such as trees and garden beds. 
Many zero-turn mowers also have a cutting width of 100cm or more, and a top speed higher than other types of ride-on mowers, which means you can mow your lawn more quickly and efficiently.  
In common with all ride-on mowers, zero-turn mowers typically have more powerful engines than push mowers, making it easier for them to cut through thick and overgrown grass.
Another advantage is their comfort and convenience. Most models are designed with the user's comfort in mind, with features such as padded seats, adjustable cutting heights, and detachable grass clipping bags.  
However, zero-turn mowers also have some drawbacks.  
It can take a lot of practice to learn how to drive a zero-turn mower and models with caster wheels on the front can be less stable because the wheels don't grip the ground. 
Another disadvantage is their size and weight. These mowers are larger and heavier than other types of mowers, making them difficult to manoeuvre and store if space is limited.  
Zero-turn mowers are also typically more expensive than other types of ride-on mowers, which can be a significant barrier when you're on a budget. 
Ultimately, the decision to use a zero-turn mower will depend on your individual lawn care needs and preferences. 
If you're not sure a zero-turn mower is what you need, take a look at our complete Lawn Mower Buyers Guide.  
Things you'll need to consider: 
Lawn size – Zero-turn mowers have a rear mounted engine and levers rather than a steering wheel that can go faster and deliver a very tight turning circle, but are the most expensive of all the ride-ons. 

 
Lawn and garden ride-on mowers have the engine at the front and throw clippings out the side. They're ideal for lawns that are more than 4000 square metres in size.  
Rear engine mowers are usually basic and cheaper, with a smaller chassis and cutting width. This makes them suited to smaller lawns. 
Terrain – Ride-on mowers are best suited to a lawn that is flat or gently undulating. Zero-turn mowers are typically safer for use on hills and there are some all-wheel drive models available, but these can be very expensive. If you have a small steep area, it might be worth using a self-propelled rotary mower on that section, keeping the ride-on for larger, flatter areas to reduce the risk of injury if the heavier machine overturns.