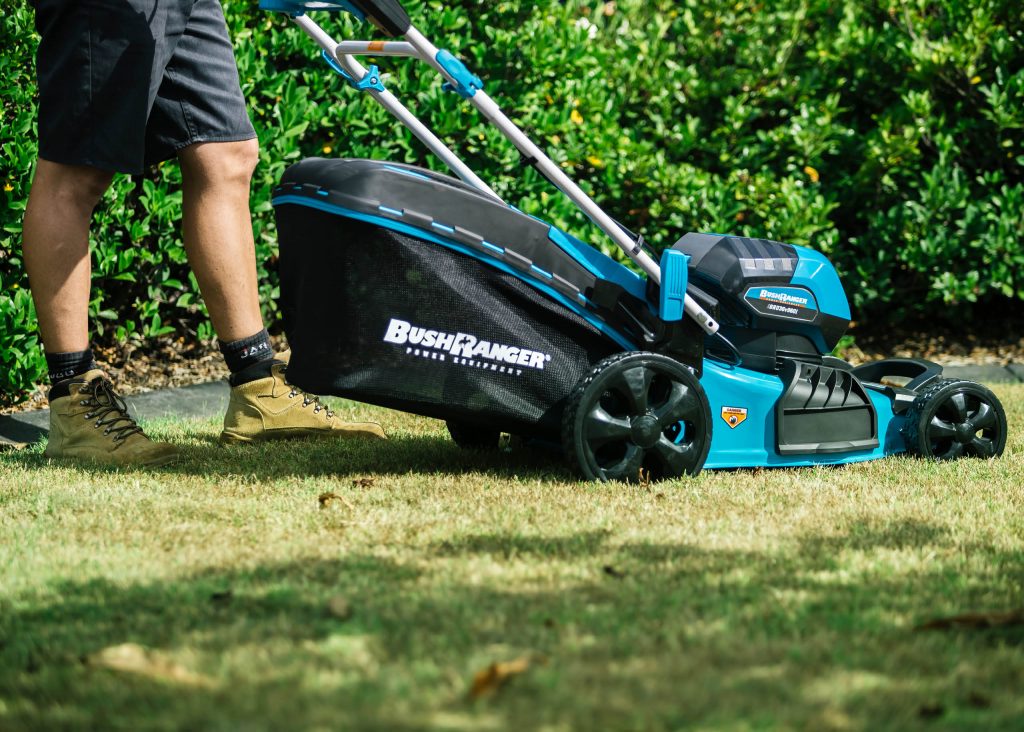 A bagged lawn mower is one that is equipped with a catcher or bag that collects lawn clippings as they're cut. 
Catchers and bags can be fitted to the side or rear of most mowers, but rear mounted catchers are easier to manoeuvre into corners and around obstacles in the yard.
You can buy a bag or catcher at the same time as your mower or add one later when you have a better idea of what you need.
There are different types of catchers suitable for a range of purposes, from single use disposable bags to reusable mesh and hard plastic or composite catchers.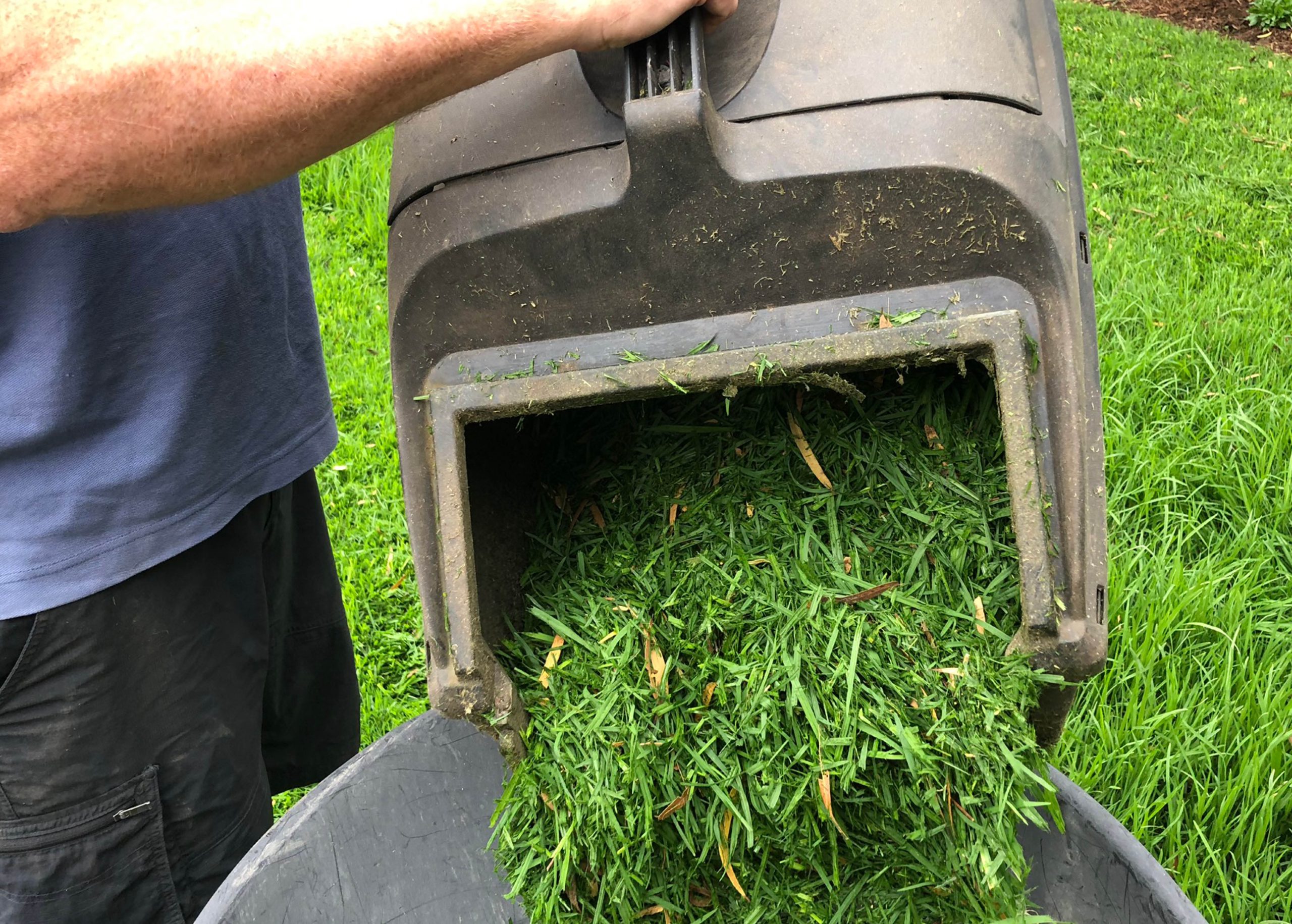 Some designs can be automatically emptied, while others require you to remove the full liner bag or catcher by hand.
After unclipping several latches attaching it to the mower, you can put the bag or catcher straight in the bin or empty the clippings into a compost heap or larger receptacle.
Heavy duty plastic catchers work in much the same way, but can be reused year after year.
If you have a large block and want to spend less time emptying out the catcher on a ride-on mower, for example, you can opt for a tow behind trailer that uses a vacuum to draw clippings and leaves through the cutting deck.
Once the trailer is full, you can dump the load on the compost pile, transfer it to your organic waste garbage bin (this is usually the one with the green lid) for collection on rubbish day, or tip it into a truck or trailer and take it to the local rubbish dump or green waste recycling facility.
Advantages of using a bagged lawn mower include:
A catcher helps keep your lawn well-groomed by collecting grass clippings and leaves as you mow. This can stop clumps of grass and leaves from accumulating on your lawn.

 

Using a catcher can reduce how much time you spend cleaning up after mowing. Instead of having to rake or sweep up grass clippings and leaves, you can simply empty the catcher when it is full.

 

A catcher can help to reduce how much of the grass and leaves end up in the street or blow into your neighbour's yard. This can improve relations with the neighbours and keep your local area looking neat and tidy.

 

When you choose to bag your clippings, you are removing potentially diseased grass and weed seeds from your lawn. This eliminates the chances of disease and weeds from spreading, ultimately benefiting your lawn. 

 

Bagged clippings are easier to move to a compost pile, where they can decompose and produce nutrient-rich compost for future use in your garden and vegetable beds.

 
Disadvantages of using a bagged lawn mower include:
Adding a catcher to your lawn mower can increase the weight of the machine, which can make it more difficult to manoeuvre. This can be especially challenging if you have a large lawn or if you need to mow around obstacles.

 

A catcher can also increase the overall size of the lawn mower, which can make it harder to store not in use.

 

Using a catcher can reduce the efficiency of the lawn mower, as the additional weight and size may cause the engine to work harder and use more fuel.

 

Some people may find it inconvenient to stop and empty the catcher every time it becomes full, especially if they have a large lawn or lots of leaves to collect.

 

A larger bag will require fewer trips to the compost bin, but it may also be heavier and more awkward to empty.

 

Removing clippings from the lawn means you'll probably need to use more chemical fertilisers to boost nitrogen levels.
If you prefer to leave your clippings on the lawn, look for a mulching mower or a kit that can be retrofitted to your existing mower, which has extra blades that cut the grass into very small pieces before spitting it back out. This is best used on finer grasses, such as Zoysia or Couch. 
Not sure whether to leave grass clippings on your lawn? Read this article.