Heavy rainfall
Heat
Humidity
Over watering
Incorrect lawn management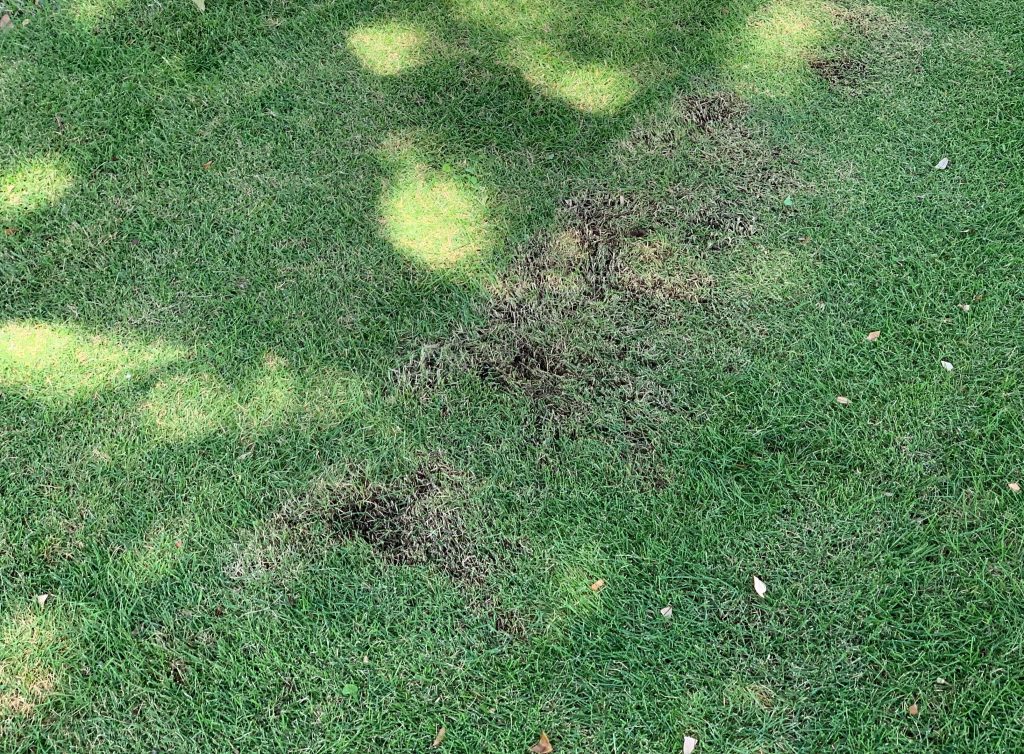 Black Spot is characterised by black spots on the upper side of your lawn's leaves and occurs due to fungal diseases such as Leaf Spot, Pythium Blight, Leaf Smut and Slime Mould.
These black spots not only look unattractive and serve as an eyesore, but they also sabotage the health and vigour of the lawn and weaken its structure.
Black Spot can infect all grasses, both warm and cool season varieties.
During warmer weather, massive deluges combined with heat and humidity create the ideal conditions for Black Spot.