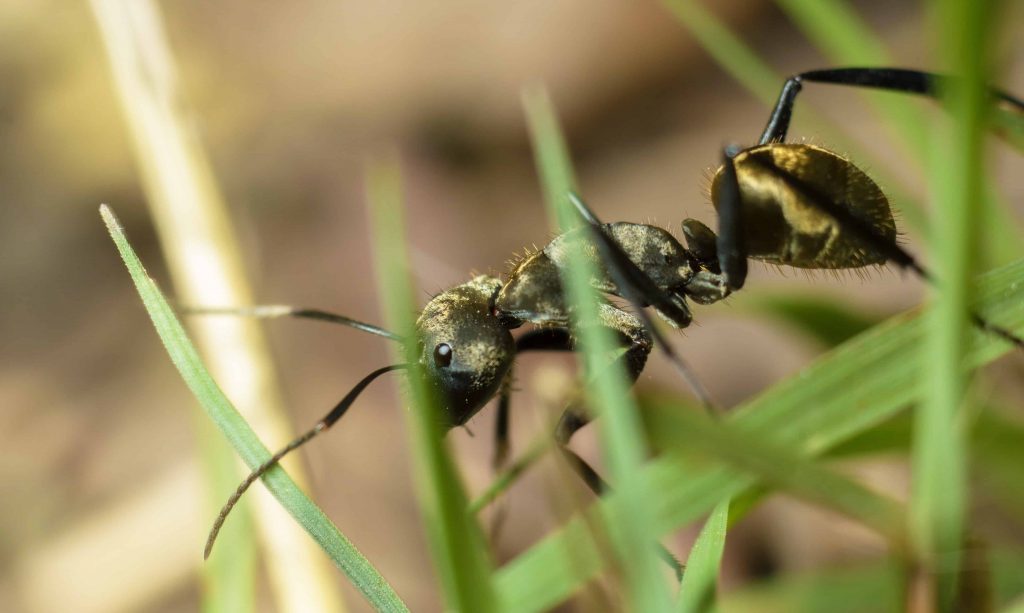 Ants prefer lawns that are in poor health, which is sparse or patchy in areas.
Lawns in this condition become a perfect environment for ants to thrive and flourish. Therefore, the first step in controlling ants is to increase the health and vitality of the lawn itself.
A healthy lawn, with a nice healthy thatch layer and plenty of green leaves, is not a welcoming environment for ants. So, as a first step, learn about some of the basics of lawn care and aim to increase the health of the lawn. This will always start with the basics of regular fertilising and wetting agents, regular mowing to promote more spreading of the lawn runners, decreasing shade where required, and a good watering routine.