Following a busy summer of traffic from parties, kids and pets your lawn's soil could be compacted.
Soil compaction means your lawn's roots are not able to receive enough, water, oxygen or nutrients.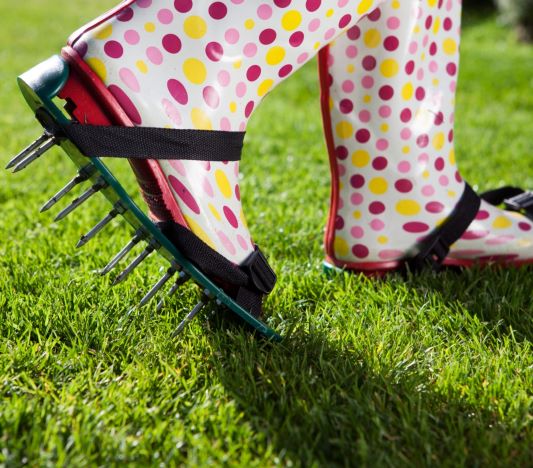 The must-do activity for autumn is to aerate which helps de-compact the soil and allows water and air to move down into the profile.
The process is easy – drive a fork halfway down into the ground and wiggle it, remove, repeat across the lawn.
Also, always be careful of any underground irrigation lines when aerating.
If you have a large lawn area, it can pay to hire a coring machine or aerator.
Learn more about Aeration.