Hard compacted soil can make it difficult for your lawn to flourish.
Soil can become compacted from heavy traffic by people, vehicles or pets and during prolonged dry periods.
This restricts the ability of your lawn to access the oxygen, water and nutrients it needs.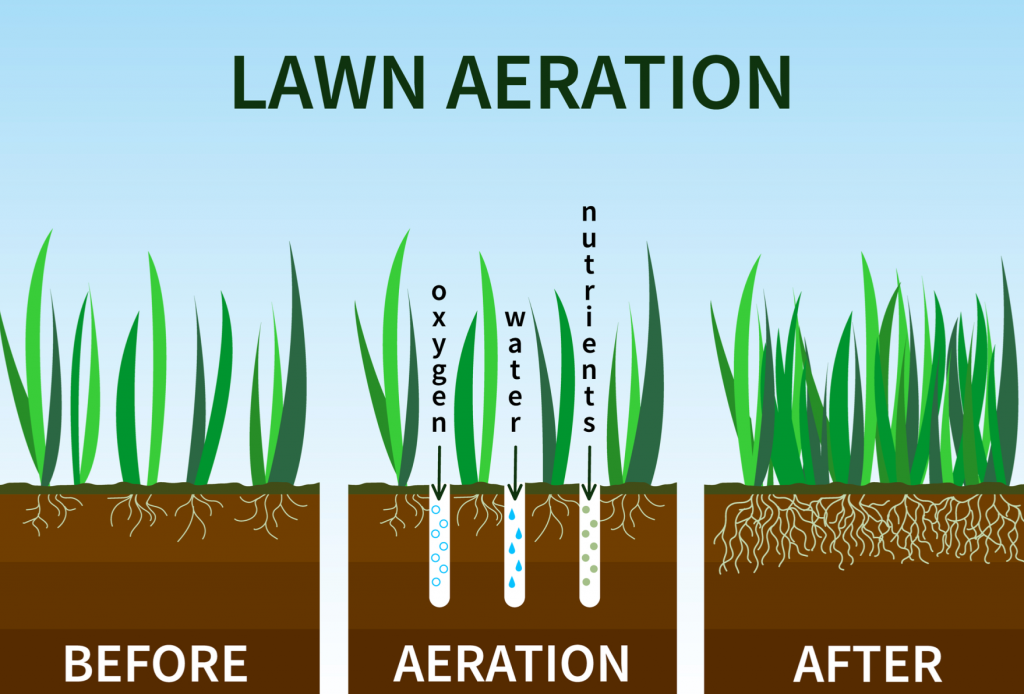 Aeration can improve soil health by stimulating the activity of beneficial microbes.
It is a relatively simple process that should be undertaken each year.
If you're not sure whether your lawn needs aerating or how to go about it, read our article "When should I aerate my lawn?"