Hydramaxx G 4kg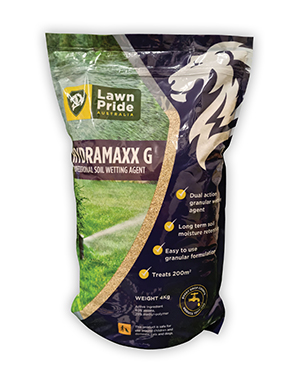 HYDRAMAXX G – 4kg is a NEW dual-action granular wetting agent that improves the water distribution and retention of your lawn. HYDRAMAXX G recommended application rate is 2kg/100sqm which covers up to 200sqm of lawn. This product is safe for use around children and domestic cats and dogs, is non-toxic and environmentally safe.
SHOP NOW
Summer Bundle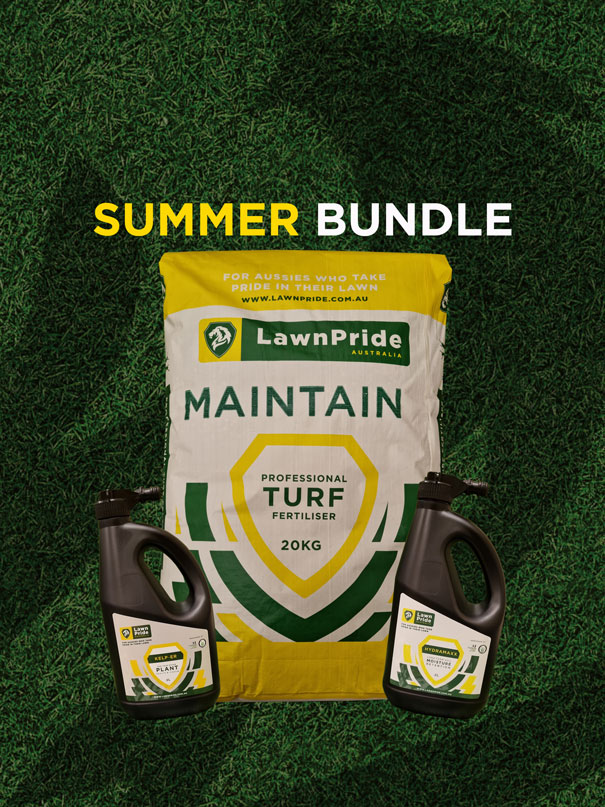 A LawnPride Summer bundle to help your lawn stay healthy through the warmer months. This bundle features LawnPride Maintain 26-1-9 + Iron 20Kg, HydraMaxx Hose On and Kelp-ER Hose On
SHOP NOW
Now that the dry spell will soon becoming to an end it is a great time to consider replacing your current lawn. To find out more information on our varieties –
Or check out our handy Quick Lawn Selection Guide.