Drought tolerance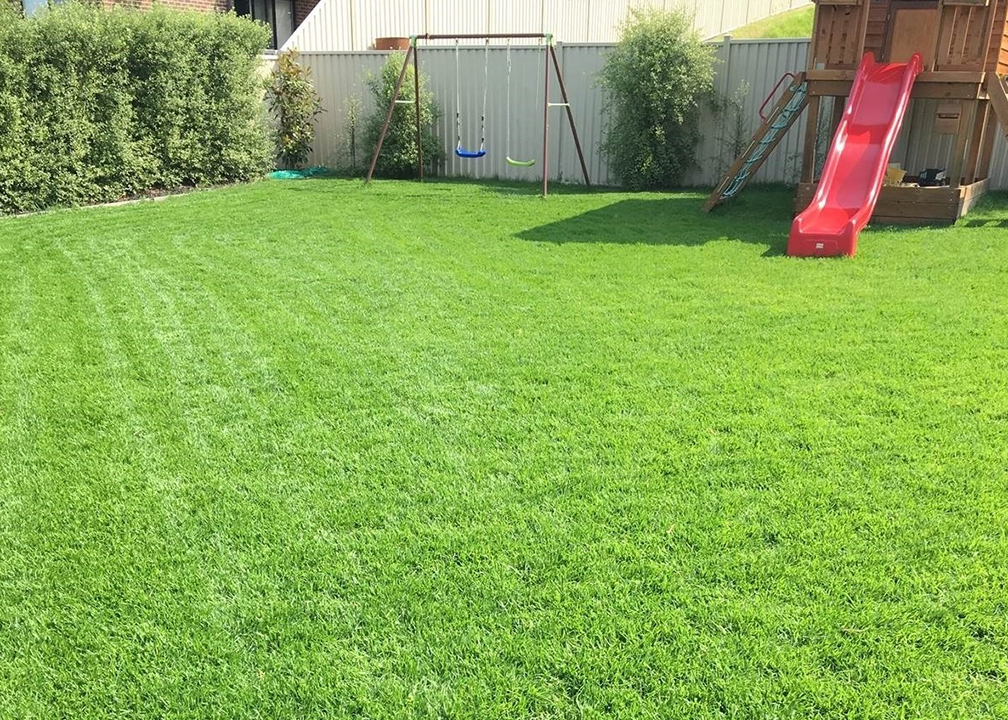 Due to its large prostrate runners and excellent growth rate Kenda Kikuyu copes well under drought conditions.
With water restrictions and hot weather becoming an issue across much of Australia, Kenda grass is an ideal choice.
After dry weather, Kenda grass quickly re-establishes once water is available making it perfect for homeowners in areas where water restrictions are often enforced.
High wear tolerance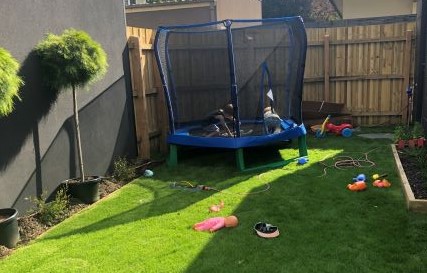 Kenda Kikuyu's strong root system grows quite vigorously resulting in a lawn that establishes quickly, is incredibly wear tolerant and has an excellent recovery rate.
In fact, Kenda grass is the only turf variety to have extra-large prostrate runners and four times as many rhizomes compared to other Kikuyu varieties, making it incredibly wear tolerant with an excellent recovery rate.
Bright green year-round
Kenda grass is a tough lawn and still has the added key feature of been bright green.
Kenda turf also has a slightly greener colour than regular Kikuyu and will stay green during winter as long as it is maintained.
Soft to the touch and underfoot
Kenda Kikuyu's dense green leaf is what makes it soft to touch underfoot and ideal surface for kids and pets to play on.
Less spreading and allergenic symptoms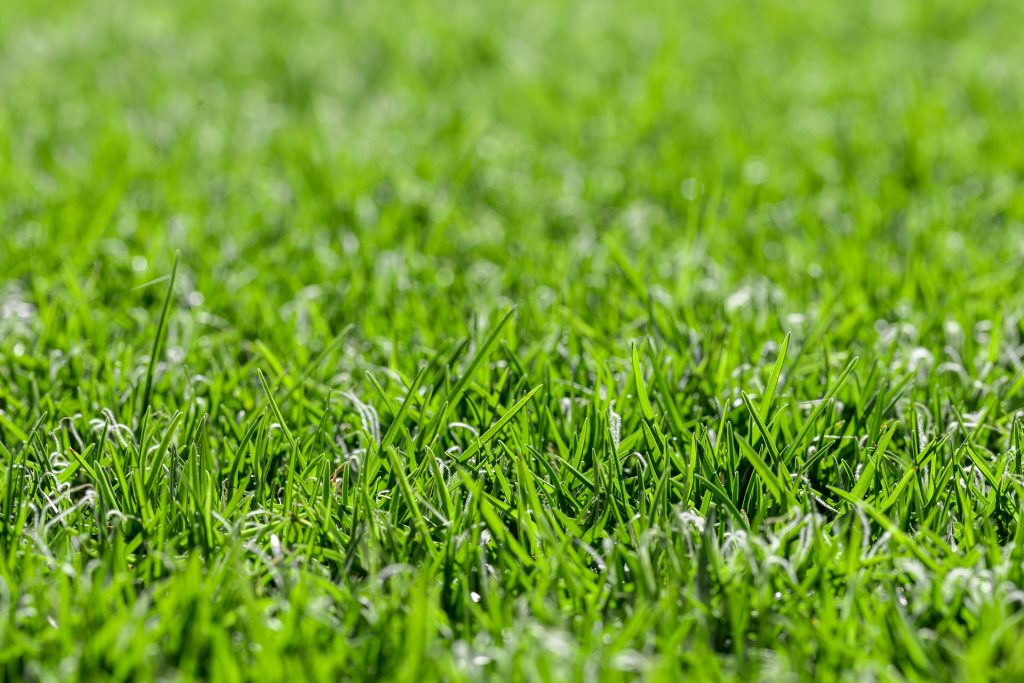 Common Kikuyu and seeded types regularly produce viable seed which spreads into places you don't want (such as garden beds) and the seed heads can also cause problems for allergy sufferers.
Kikuyu, Kenda is bred to be sterile and produce a minimal seed head.
This reduces its likelihood of invading surrounding properties or causing problems for allergy sufferers.